*
Alaska Fly Fisherwoman and Orthopaedic Surgeon Now Casting From Quakertown
May 14, 2014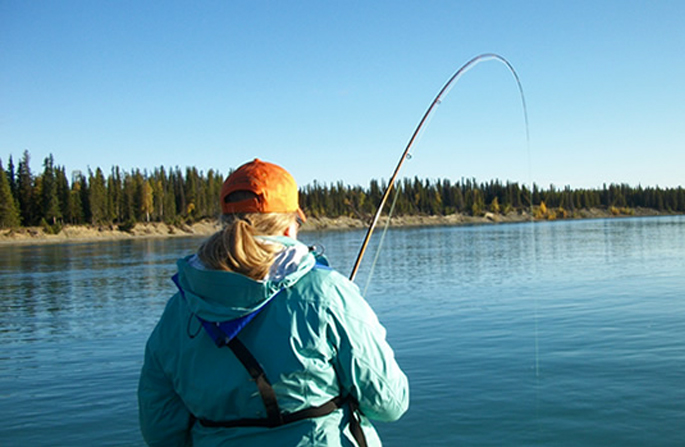 Ironically, considering the coldness of our most recent winter, Julia Pring, MD moved from Alaska to Quakertown in January, in part, because of our area's milder winters. "It was as cold here as it was in Alaska," Dr. Pring notes with a shiver and a chuckle, "where I spent the past four and a half years." Another reason for the move 'back home' is that Dr. Pring's husband hails from Levittown and wanted to be closer to family.
A Chicago native, Dr. Pring is currently enjoying a wide variety of orthopaedic challenges at St. Luke's Orthopaedic Specialists in Quakertown. Board certified in General Orthopaedics, Dr. Pring specializes in total joint replacement and reconstruction, fracture care, sports injuries, arthritis and connective tissue disorders, and congenital deformities.
"I'm not expecting to see any harpoon injuries in Quakertown, "Dr. Pring says, "but I saw one at Alaska Native Medical Center, where patients routinely travel to the hospital from 100 miles or more away. It was a very unique practice environment and I enjoyed the challenge of caring for those patients."
Another thing Dr. Pring is sure she will miss about Alaska is the fly-fishing.
"I learned to fly fish from my grandmother in Montana. We fished the Thompson River together near Kalispell, Montana. In Alaska, I fished the Kenai River which is truly a fly fishing paradise."
The Kenai River is the most popular sport fishing destination in Alaska, particularly for King or Chinook salmon. The world record King salmon, which weighed about 97 pounds was caught in the Kenai River in 1985. The Kenai is also the home of trophy size rainbow trout and Dolly Varden, stretching to sizes over 30 inches. The Kenai is known for its large fish. A typical mid-July King weighs 40–85 pounds with considerably larger specimens not uncommon.
"Using just lures and eggs, you can pull a 24-inch rainbow trout from the Kenai River every two or three minutes," Dr. Pring recalls, "and another dozen or so salmon and Dolly Varden in the 16- to 18-inch size. The fish are so thick in the water at some places you can practically walk across the river on them."
Although she hasn't had time to explore the Quakertown area just yet, what with our Alaska-like winter still hanging on in late April, Dr. Pring is looking forward to finding her perfect fly fishing spot, locally, this spring or summer.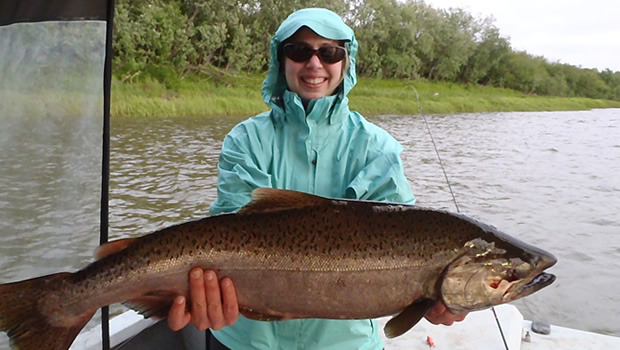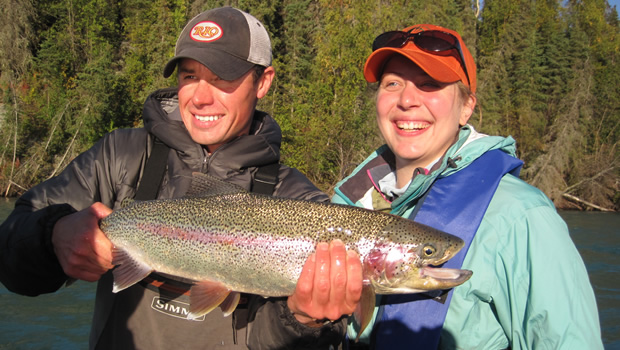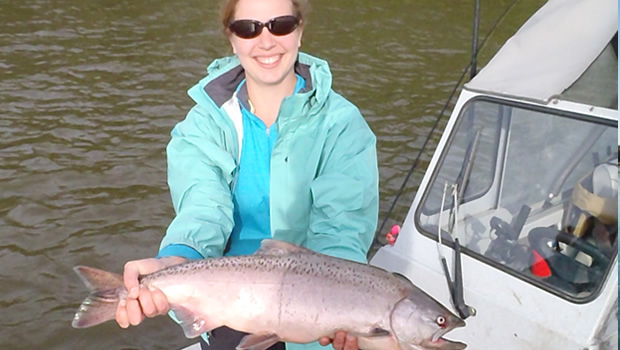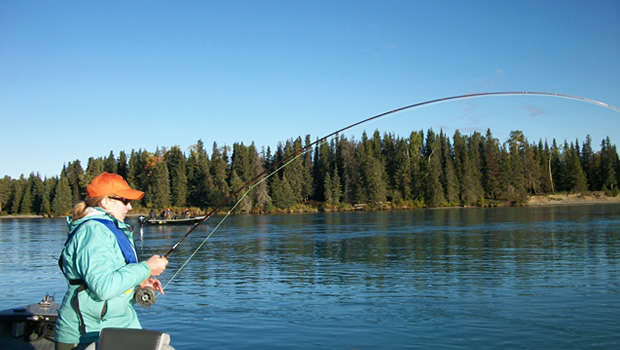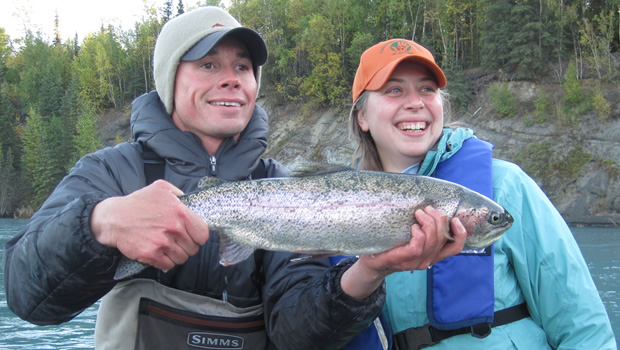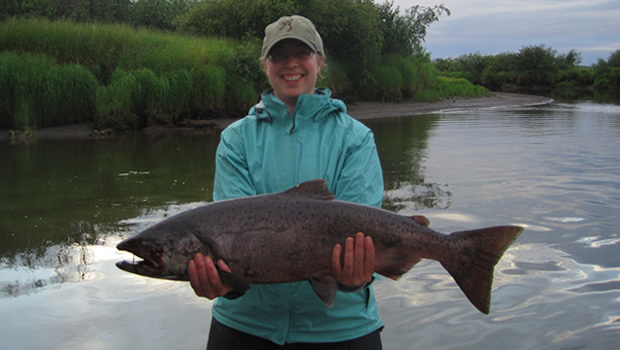 St. Luke's Bone & Joint Institute
1534 Park Avenue
Suite 210
Quakertown, PA 18951
Call 484-526-1735 or visit www.sluhn.org/orthospecialists