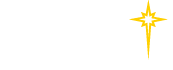 Drug and Alcohol Testing

St. Luke's Occupational Medicine offers controlled substance abuse testing in a variety of formats to suit your needs and preferences. All collectors are trained and certified per DOT regulations.
Types of tests available include:
DOT regulated drug screens
"Instant" test screens for up to 10 illicit and prescription drugs with results in 5 minutes
Non-DOT lab tested drug screens
Saliva testing
Hair analysis
eScreen drug testing
Breath alcohol testing can be performed for DOT (regulated) or non-DOT (non-regulated) companies. Breath alcohol testing is performed by Certified Breath Alcohol Technicians (BATs).