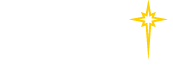 Find a Practice/Location
View All

BAER or BAEP

Brainstem Auditory Evoked Response/Potential (BAER or BAEP)
Brainstem Auditory Evoked Response is a test used to evaluate the signals your brain receives through the auditory nerve.
What should I do to get ready for this test?
Take any medicines as you usually would. If you wear a hearing aid, wear it for the test.
How long does the test take?
The BAER takes about 1 hour.
How is the test done?
You may be asked to give a short medical history, including what medicines you are currently taking.
You will be seated in a recliner for this test.
The technologist will attach disks (electrodes) to your head and on or behind your ears with a thick paste.
You will then wear headphones. You will hear clicking sounds or tones, first in one ear, then in the other. You will also hear a constant static noise in the opposite ear.
What happens after the test?
Before you leave, all the electrodes and paste will be removed. You can then return to your normal routine.
When will I get the results of the test?
Your doctor will tell you the results of the test. If you have not heard from your doctor within a week, you should call your doctor and ask about the results.
What if I have questions about the test?
Your questions are very important to us. If you have any questions about the test or how it is done, please call 484-526-4627.