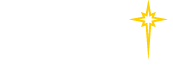 Find a Practice/Location
View All

Know the Signs & Symptoms

Learn the Signs of Stroke...
Sudden numbness, weakness or a tingling sensation on one side of the body
Sudden confusion
Trouble speaking or understanding others
Sudden loss of vision in one eye or double vision
Sudden dizziness, unexplained falls or fainting
Sudden severe headache with no known cause
And BE FAST!
B Is the person experiencing a sudden loss of BALANCE?
E Does the person have a sudden loss of vision in one or both EYES?
F Ask the person to smile. Does the FACE look uneven?
A Ask the person to raise both ARMS. Does one arm drift down?
S Ask the person to repeat a simple phrase like "the sky is blue." Does his or her SPEECH sound strange?
T If you observe any of these signs, note the TIME the symptoms started and call 9-1-1.