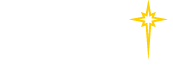 Find a Practice/Location
View All

Normal Pressure Hydrocephalus

Our Location
St. Luke's Bone & Joint Institute
at St. Luke's Anderson Campus
Medical Office Building
Suite 200
1700 Riverside Drive
Easton, PA 18045
Normal Pressure Hydrocephalus (NPH) is a condition caused by an abnormal increase of fluid in the brain. NPH is most common in the elderly populations.
Symptoms of NPH include:
Problems with walking/gait
Cognitive difficulty/progressive mental impairment/dementia
Urinary incontinence
Initial investigation includes:
Physical therapy assessment
CT or MRI of the brain demonstrating an enlarged ventricular system
Multidisciplinary Team
Under the direction of Dr. Doron Rabin, fellowship-trained neurosurgeon, St. Luke's Neurosurgical Associates is pleased to offer an NPH Center for patients suspected of having NPH. Our specialty-trained multidisciplinary team of neurologists, neurosurgeons, neuroradiologists and physical therapists provide medical assessment, diagnosis and treatment all at one convenient location off Route 33 and I-78 in Bethlehem Township.