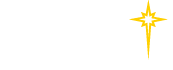 Find a Practice/Location
View All

Application Form

Application Process:
Please carefully review the program Admission Requirements located in the Admissions Policies section before submitting the application. An associate degree or higher is required for admission.
The $20 application fee is nonrefundable.
The online application is only for obtaining personal contact information. Once submitted the steps to complete the rest of the application process will be emailed to you. PLEASE DO NOT HIT THE SUBMIT BUTTON MORE THAN ONCE, it will result in multiple charges.
We are currently accepting application for the 2022 programs that start in February and August.
If you have any questions, please feel free to contact the program director at Julie.bailey@sluhn.org.