Urology Center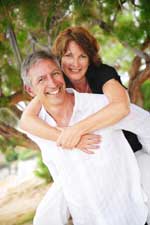 Urology healthcarefor men and women
The physicians and staff at St. Luke's Center for Urology are dedicated to providing the highest quality, personalized urologic care for men and women. Our team specializes in treating the male and female urinary tracts and the male reproductive system. We offer the most advanced diagnostic and treatment options available along with unmatched sensitivity and individualized care in our three convenient locations.
Specialized Care and Expertise
Our board-certified physicians have advanced expertise in urology.
Learn about our specialized care for kidney, bladder and prostate conditions.
We have convenient locations to serve you.
We are part of the St. Luke's University Health Network, affording you access to the latest technology and health resources.
Urology Care
St. Luke's Center for Urology offers experienced and compassionate care in diagnosing and treating a range of conditions, including the following:
Adrenal Gland Disorders
Bladder, kidney, prostate, and testicular cancers
Benign prostatic enlargement (BPH)
Urinary incontinence and difficulty urinating
Kidney stones
Sexual dysfunction
Urinary tract infections
Our highly skilled and trained surgeons use non-surgical treatment, minimally-invasive and robotically-assisted surgery using the da Vinci surgical system to treat most urologic conditions.
Read more about these and other services we provide.
Health Library
Our physicians use the latest treatments to help patients, including: