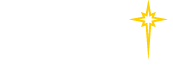 Find a Practice/Location
View All

Hospitals
Fitness & Sports Performance Centers
View All
Outpatient Centers
View All

St. Luke's Center
Administrative Offices
Physician Group

St. Luke's is the leading provider of primary and specialty care for your entire family. St. Luke's providers play an important role in your family's health and well-being and are committed to providing you with quality and compassionate care. New patients are welcome.
After-Hours Calls and Emergencies
If you have a health concern that arises at night or over the weekend, please call our office's main number. The answering service will contact the physician on-call. If you believe any delay in medical attention could result in a life-threatening situation, please go immediately to the nearest emergency room for treatment and notify our office as soon as you are able. For life-threatening emergencies, please use 911.
Patient Forms