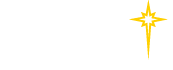 Find a Practice/Location
View All

Heart and Vascular Tips

You know you need to eat better. You know not to smoke. Exercise? Yeah, you know that too. You know that these are some clear ways to prevent Heart Disease. About 25 percent of residents in Pennsylvania each year are affected by this terrible disease. If you need to see a cardiologist, you can request an appointment by calling 1-866-785-8537 or fill out the form on the side of this page.
THINK LOCATION.
Women having a heart attack may feel pain in their arms, neck, jaw, back or upper stomach instead of their chest. Women may also feel a heavy ache or pressure rather than crushing chest pain. Call 9-1-1 of you have any of these symptoms longer than 5 minutes.
GET SCREENED.
Nearly two-thirds (64%) of women who die suddenly from coronary heart disease exhibit no previous symptoms. Physicians and cardiologists alike stress the importance of women getting screened for heart disease, because despite the lack of symptoms women may still be at risk.
A GLASS OF RED.
The best defense against heart disease is practicing a healthy lifestyle that includes consistent exercise, a heart-healthy diet, and regular checkups with your doctor. You may also include a glass of wine, if you are a healthy adult.
EAT YOUR FRUIT & VEGGIES.
Diet plays a major role in heart health and your risk for heart disease. To get the most benefit, try to eat more green leafy vegetables, berries, whole grains and salmon.