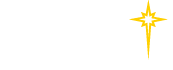 Find a Practice/Location
View All

Early Heart Attack Care - Get Educated

Don't Become a Statistic
The St. Luke's University Health Network is committed to providing patients with the knowledge and education needed to prevent heart attacks. Should you or someone you know need support, St. Luke's Heart & Vascular Center, a nationally recognized and award winning group, consists of a comprehensive team of talented professionals including board-certified cardiologists, electrophysiologists, vascular surgeons, interventional radiologists and cardiothoracic surgeons. Consistently performing above the national and state averages in the care of cardiac patients, all of our physicians work collaboratively, providing a seamless team approach to meet individual patient needs.
Click here to view our brochure on Early Heart Attack Care
If you are having symptoms, call 911, take an aspirin to prevent further blood clotting, and demand that the emergency room staff take your complaints seriously.