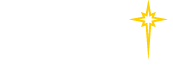 Find a Practice/Location
View All

Hospitals
Fitness & Sports Performance Centers
View All
Outpatient Centers
View All

St. Luke's Center
Administrative Offices
Heart and Vascular Tips

Sign up today for tips and wellness.
You know you need to eat better. You know not to smoke. Exercise? Yeah, you know that too. You know that these are some clear ways to prevent Heart Disease. About 25 percent of residents in Pennsylvania each year are affected by this terrible disease. Subscribe to the St. Luke's University Health Network Heart Tips for updated tips each month to keep you out of the 25 percent and to help you move forward in life with a healthy heart!
Start your day the heart healthy way.
Make breakfast count with fruits and a serving of your favorite whole grains - whole-wheat toast, oatmeal or bran flakes.
Stop drinking your calories.
Cut out up to 100 calories a day by swapping out sugary sodas and lattes for water and black coffee. This includes alcohol! Red wine in moderation can help, but try to avoid beer and liquor.
Scrub up with soap & water.
Protect your heart and your health by washing your hands often. Avoid the flu, pneumonia, and other infections that can affect your heart.
Avoid second-hand smoke like the plague
Be firm with smokers that you do not want to be around environmental smoke and avoid smoke-filled areas as often as possible.
Eat HEALTHY fats, stay away from trans fats.
The only fats that our body doesn't need are trans fats. Avoiding trans fats will improve your blood flow and heart health.
Brush & Floss Daily!
Practicing good dental hygiene helps ward off gum disease. Gum disease is known to move into the bloodstream and increase risk for heart disease and stroke.
Make Sleep a Priority.
No matter your age or health habits, if you are not getting enough sleep you could be at a higher risk of cardiovascular disease.