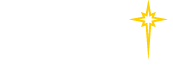 Find a Practice/Location
View All

Heart and Vascular Tips

Sign up today for tips and wellness.
You know you need to eat better. You know not to smoke. Exercise? Yeah, you know that too. You know that these are some clear ways to prevent Heart Disease. About 25 percent of residents in Pennsylvania each year are affected by this terrible disease. Subscribe to the St. Luke's University Health Network Heart Tips for updated tips each month to keep you out of the 25 percent and to help you move forward in life with a healthy heart!
Start your day the heart healthy way.
Make breakfast count with fruits and a serving of your favorite whole grains - whole-wheat toast, oatmeal or bran flakes.
Make Sleep a Priority.
No matter your age or health habits, if you are not getting enough sleep you could be at a higher risk of cardiovascular disease.
Slim Down!
Excess belly fat is linked to high blood pressure and unhealthy blood lipid levels. If you're carrying around even just a few extra pounds around your waist, lose them by eating fewer calories and increasing exercise.
De-Stress Creatively
Your mind unwinds when you perform creative activities with your hands. To reduce stress and help your heart health, start knitting, cooking, drawing or work on a puzzle.
Listen to Your Chewing
Researchers say that listening to the crunch you make when you chew may help you eat less. Try to eat – and listen -- in a quiet environment without the noise from a TV or electronic device.
Cozy Up to the Color Red
A study showed that people who use red plates eat less. It may be because our brains associate red with "stop" or "danger." Maybe buying a few red plates will help you lose a few pounds.
Walk Before You Run
Walking is the easiest way to start exercising since it's free and easy. In a comfortable pair of shoes, you can enjoy the outdoors or even take a brisk walk at a local shopping mall.