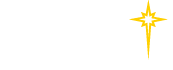 Find a Practice/Location
View All

Pioneering Heart Care
ASK OUR COMPETITORS...
THEN ASK US.
---
St. Luke's is the only health network to have been chosen by medical device companies to pioneer the latest advancements in cardiac care.
If medical device companies are choosing St. Luke's, then you should choose us, too.
Make an appointment or call and ask us directly at 1-866-STLUKES (785-8537).