Blog
SLUHN Heart Specialists Introduce Newest Non-Surgical Heart Valve to Region
April 19, 2023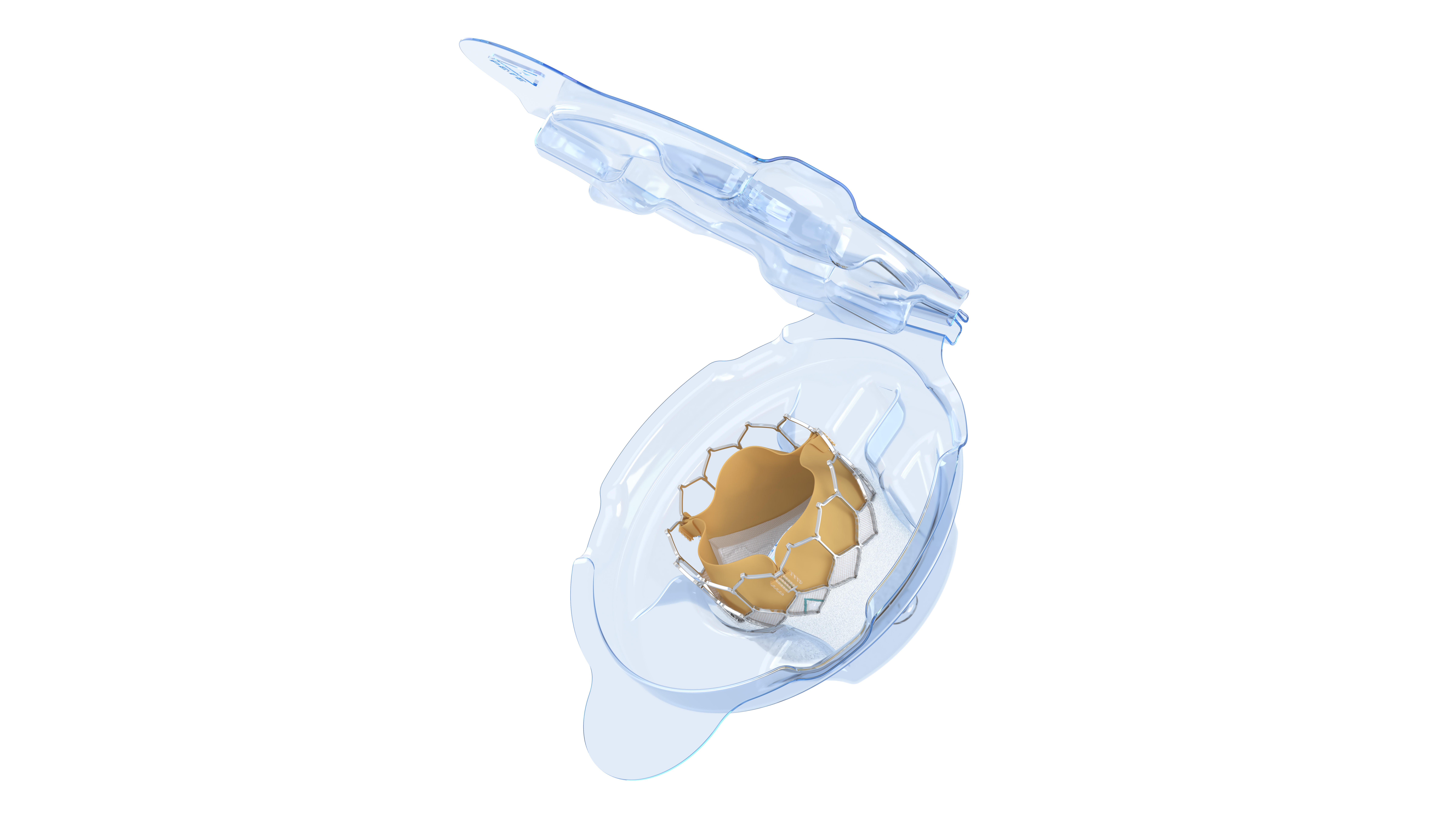 A St. Luke's Heart & Vascular Center team made regional medical history last week when it was first in the area to implant the newest generation of non-surgical aortic heart valves in a patient at St. Luke's Bethlehem Campus.
This advance is further evidence of St. Luke's dominant role as the area's heart care leader. St. Luke's was recently named one of the nation's 50 Top Cardiovascular Hospitals™ by PINC AI™ and Fortune magazine.
On April 11, the St. Luke's heart specialist team led by Raymond Durkin, MD, Chairman of the Heart & Vascular Center, and Chief of Cardiothoracic Surgery Stephen Olenchock, DO, inserted the Edwards Sapien 3 Ultra RESILIA catheter-based aortic heart valve into the failing valve of a 76-year-old patient, during a procedure that lasted less than 20 minutes.
The aortic valve is the gateway out of the heart supplying the body with oxygen-rich blood. As the valve leaflets—which normally open and close with each heartbeat—become stiffened with calcium deposits due to advanced age, heart disease or other causes, blood flow is hindered, which causes dangerous symptoms like shortness of breath and possibly heart failure. Replacement valves, made of metal and cow heart tissue, can fail over time as the tissue loses its flexibility, and they, too, eventually must be replaced.
Approved by the Food and Drug Administration in 2022, the Sapien 3 Ultra RESILIA aortic valve is highly durable, plaint and long-lasting device that has been shown through rigorous research to extend the longevity of the valve tissue, thereby minimizing the need for its replacement to treat aortic stenosis.
Edwards Lifesciences, which pioneered catheter-based aortic valve replacement called TAVR, has now developed a proprietary calcification-resistant process used to treat the bovine (cow) heart tissue, used in the replacement aortic valve, which slows the breakdown of the tissue.
The patient benefits of this industry-leading innovation are far-reaching, says Dr. Olenchock.
"The Sapien 3 Ultra RESILIA valve is a game-changing innovation in this country where 20% of older Americans today require treatment of this often-life-threatening condition," says Dr. Olenchock. "It gives hope to patients of all ages that their TAVR aortic valve will last much longer than previous generations of it by reducing the rate of complications and need for replacement."
TAVR is the non-surgical transcatheter aortic valve replacement procedure that has become heart specialists' and patients' preferred method for solving the problem of failing aortic heart valves. St. Luke's heart specialists have been performing TAVR procedures for a decade, treating approximately 300 patients annually.
"As national leaders in the care of patients with heart and vascular disease, St. Luke's is pleased to add this new, promising technology to our robust menu of the most modern, effective tools to combat these major causes of death in our nation," Dr. Durkin said.
"This latest transformational improvement in TAVR technology adds to our Center's recent impressive advances for treating abnormal heartbeats, managing heart failure and pulmonary hypertension and unblocking coronary arteries, which attests to our commitment to reducing patient mortality and enhancing their quality of life."