Blog
New Pediatric Cardiologist
September 14, 2022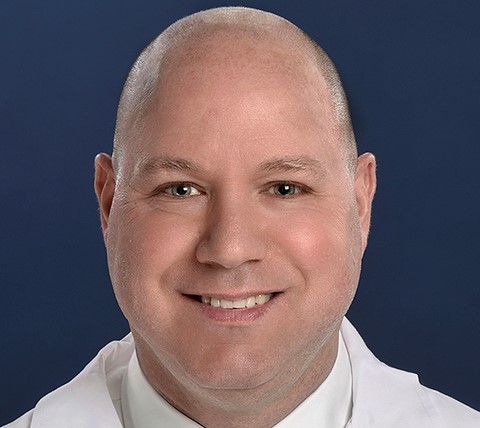 Amir Toib, MD, recently joined Mark McGill, MD at St. Luke's Pediatric Cardiology. Dr. Toib is a board-certified pediatric cardiologist who cares for patients ranging from infants to teenagers, and in some cases young adults, with a wide variety of heart conditions.
Dr. Toib has extensive experience caring for pediatric patients with heart failure and cardiomyopathies, including congenital, genetic, metabolic, oncologic, neuromuscular and inflammatory heart muscle disorders.
"Connecting with my patients and their families is the greatest joy of my work," shares Dr. Toib. Acknowledging his role as a physician carries an important responsibility for the life and health of his patients, Dr. Toib places great emphasis on professionalism, knowledge and empathy in his practice.
Regardless of the simplicity or complexity of a situation, Dr. Toib invests a great deal of time, attention and skill to ensure his patients and families understand their condition. "Understanding is super important and deserves discussion," says Dr. Toib, who educates his patients with honesty and empathy, which is often supported with his hand-written diagrams.
Born and raised in Israel, Dr. Toib was attracted to research early in his medical career but connecting with patients ultimately solidified his decision to focus on clinical work. Says Dr. Toib, "Patients with congenital heart disease and cardiomyopathies require chronic care, so it's not unusual for me to care for a child for many years." Dr. Toib enjoys establishing those long-term relationships, watching his patients grow and often collaborates with the other cardiologists as his patients transition to adult care.
Dr. Toib has a special interest in hypertrophic cardiomyopathy, a thickening of the heart muscle which can result in sudden death. Other conditions and diagnoses treated by St. Luke's Pediatric Cardiology include:
All types and severity of congenital heart defects

Cardiomyopathy and heart failure

Myocarditis

Heart rhythm disorders

Fetal heart disease

Complex heart disease, Kawasaki Disease and rheumatic heart disease

High blood pressure

Heart conditions related to COVID-19

Sports clearances

Evaluation for murmurs, syncope, chest pain and loss of consciousness
Dr. Toib Graduated from the Rappaport (Technion) Faculty of Medicine in Israel, trained in pediatrics at the Rambam Medical Center in Haifa, Israel and completed his pediatric residency at the Albert Einstein Medical Center in Philadelphia. He went on to complete his fellowship and advanced research training at St. Louis Children's Hospital and Washing University School of Medicine. Dr. Toib has performed cardiovascular research at the Technion, Children's Hospital of Philadelphia, St. Christopher's Hospital for Children, Drexel University and Temple University.
St. Luke's continues to add pediatric specialists as part of the Network's ongoing commitment to providing high-level pediatric care to the region. To support that growth, St. Luke's recently opened St. Luke's Pediatric Specialty Center, the region's first and only free-standing facility dedicated entirely to kids. The Center, located at 5425 Lanark Road, Center Valley, provides the opportunity for pediatric specialists -- including cardiologists -- to collaborate more efficiently and offers the convenience of having a child's specialists in one location.
St. Luke's is a proud member of the Children's Hospital Association.