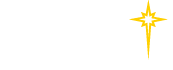 Application

Applications are accepted through ERAS only. Please click on or copy the following link into your browser: https://students-residents.aamc.org/applying-residency/applying-residencies-eras/ to apply.
Applications are reviewed beginning December 1, 2020 with interviews occurring in March for the following academic year. The timeline of dates are listed below:
Fellowship applicants may apply to December application cycle programs only.
December 1, 2020 – Applications reviewed by program
January 2021 – Invitations emailed to applicant
March 2021 – Interviews conducted
April 28, 2021 – Rank Order List submitted to NRMP
May 12, 2021 – Match Day – 12pm
Please note applications will not be reviewed until a complete packet with all required materials is received.
Kim Agretto, C-TAGME
Vascular Fellowship Coordinator
801 Ostrum Street
Bethlehem, PA 18015
Please email Kimberly.Agretto@sluhn.org with any questions.