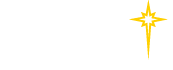 Research and Scholarly Activity

It is expected that you will participate in research, contribute to a scientific paper, and/or complete at least one educational exhibit over the course of your 4 years. In addition, you will be asked to complete a PQI project during your residency with protected time during your second and third year. You will be assigned a mentor to guide and track your progress to ensure that you reach the appropriate milestone in the ACGME recognized category of research/scholarly activity.
We have a dedicated research curriculum and supportive faculty who can advise and guide you with your research goals. Residents are also provided financial support to present their research findings at regional and national radiological meetings. Additional resources are also available through the GME and the clinical trials office.