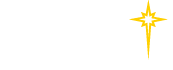 Program Goals

The goals of the Radiology Residency program are as follows:
Produce empathetic and competent diagnostic radiologists.
Train residents to provide high-volume, high-quality care in both inpatient and outpatient settings.
Expose residents to a diverse patient population through a large integrated health care network.
Introduce the fundamentals of patient safety in diagnostic imaging and encourage residents to engage in quality initiatives.
Prepare residents for success in their respective practice and fellowships.
Train in an environment committed to promoting a healthy work-life balance and life-long learning.
Sorry, search has found no providers.