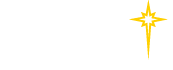 Call System

Our call system is intended to aid in your growth as a radiology resident. The purpose of this call at our institution is to expose you to an environment where making accurate diagnoses while balancing service needs in a timely manner will become a workflow with which you will begin to feel comfortable.
Call coverage responsibilities will be scheduled appropriately according to your training level, graduating from basic to more complex modality coverage over the course of four years. During the first two years of your residency, you will be taking daytime weekend call (8-2pm) on average of q6. No weekday evening or overnight coverage will be expected during these years.
During the third and fourth year you will participate in middlehawk evening (1-9pm/2-10pm) and nighthawk overnight (10pm-7am) weeklong shifts extending into weekends. These will take place in lieu of your traditional daytime rotations and will also occur on average of q6. Nighthawk call will be from Friday-Thursday night to afford you a golden weekend and ensure adequate time for rest and recovery before your next rotation begins.