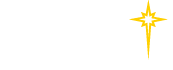 Our Residency Program

The core purpose of the St. Luke's radiology residency program is to provide trainees with the necessary interpretive and non-interpretive skills to become competent and successful radiologists. The program will strive to train residents to be astute diagnostic and interventional clinicians who are well versed in imaging pathology, providing consultative services to referring clinicians and ensure up to date knowledge of the innovative technologies used to diagnose and treat disease.
Teaching faculty will strive to produce effective leaders in the field of radiology with a focus on community care. Delivering high quality care to the greater Lehigh Valley community through a nationally recognized sponsoring institution is directly in line with St. Luke's University Health Network (SLUHN) mission: 'Provide patients and the community with the best care, and to advance medical practice and technologies through quality research and innovation'.
We will accept 6 DR residents per year and anticipate adding an ESIR track and DR-IR residency in the very near future.
Sorry, search has found no providers.