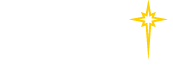 Find a Practice/Location
View All

Hospitals
Fitness & Sports Performance Centers
View All
Outpatient Centers
View All

St. Luke's Center
Administrative Offices
Research

Scholarly activity is a valued and integral part of the residents' training.
To encourage practice-based learning, each resident is required to present two 30 minute cases at noon conference. The resident leads an interactive discussion of the differential diagnoses, laboratory data and diagnostic evaluation of the clinical case. She/he is expected to formulate three to four clinical questions using clinical practice guidelines and evidence based medicine and to pose these questions to the residents for discussion. This activity is supervised by a faculty member.
During this clinical year, residents are also encouraged to prepare case reports for presentation to regional and national meetings. The program provides funding to allow residents to attend meetings at which their projects are presented.
Involvement in clinical quality improvement projects is another way residents can engage in scholarly activity.
St. Luke's Research Institute
To support the research efforts of the residency programs, the hospital supports a Research Institute led by a full-time research director with doctorate training in clinical psychology and research. The residents also enjoy the full services of an in-house media productions department that assists in poster preparation.
Activities of the Research Institute
Instruction in statistical analysis and the evaluation of medical literature as part of Journal Club
Instruction in "How to Get Started" in research
Development and support of resident and faculty original research and quality improvement projects
Organization of the annual St. Luke's Residents' Research Symposium to showcase projects from each residency