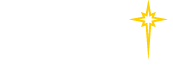 Find a Practice/Location
View All

Hospitals
Fitness & Sports Performance Centers
View All
Outpatient Centers
View All

St. Luke's Center
Administrative Offices
Faculty

Throughout this one-year training experience, the resident has the opportunity to rotate through a number of different clinical departments. Within each department, a group of dedicated, board-certified teaching faculty guide the educational experience. The core faculty and volunteer teaching faculty are selected based on their clinical expertise and demonstrated commitment to teaching.
The teaching faculty provides a first-rate training experience by conducting bedside teaching, formal didactic conferences, direct supervision of care and by serving as a role model and faculty advisor to the residents.
Within the Department of Medicine, which is a major sponsoring program for the Transitional Year Residency Program, there is a core faculty of eight faculty and more than 100 volunteer faculty who contribute significantly to the quality of the training program.
Similarly, a dedicated group of core and volunteer faculty is also found in the other ACGME-approved residencies including Emergency Medicine, Family Practice, Obstetrics and Gynecology and General Surgery, as well as non-residency departments such as Radiology and Pediatrics.