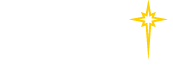 Find a Practice/Location
View All

Curriculum

Overview
With resident input, the resident's schedule is individually tailored by the program director to meet the resident's long-term career goal. Each rotation is one calendar month long.
At a minimum, to fulfill the requirements set for the Transitional Year residency, each resident rotates for six months on services that focus on fundamental clinical skills. In our residency program, we exceed this requirement by having each resident rotate for one month on Emergency Medicine, six months on General Internal Medicine and one month on Critical Care. This also fulfills the Transitional Year requirement that these rotations be taken in ACGME-accredited categorical residencies.
Four electives are selected from the following: an additional critical care rotation, medical subspecialties, hospice and palliative care, pediatrics, radiology, neurology, physical medicine and rehabilitation, surgery and surgical subspecialties and women's health.
The resident may chose electives from the following internal medicine subspecialty rotations:
Cardiology
Endocrinology
Gastroenterology
Geriatrics
Hematology/oncology
Infectious disease
Nephrology
Pulmonary
Rheumatology
The majority of these rotations are inpatient-focused. Geriatrics, Palliative Care and Hospice and Rheumatology are out-patient focused with some inpatient consultations.
| Service | # Months |
| --- | --- |
| General Medicine Teaching Service | 1 |
| Emergency Medicine | 1 |
| General Medicine Teaching Service | 1 |
| Elective | 1 |
| General Medicine Teaching Service | 1 |
| Critical Care Service | 1 |
| General Medicine Teaching Service | 1 |
| Elective | 1 |
| General Medicine Teaching Service | 1 |
| Elective | 1 |
| General Medicine Teaching Service | 1 |
| Elective | 1 |

Each resident follows a panel of patients and serves as the primary care physician for one year. Clinic is one-half day per week. The resident is excused from clinic during the critical care rotation month. See Ambulatory Training for more information.

On the general medicine teaching service month, the intern takes a long call shift every fourth day. This shift starts at 7:30 am and ends at 7:30 pm. The intern also does a 7 day period of night float where they will work 5 nights in a row from 7:30 pm until 7:30 am and then have 2 days off before returning to day shift. The intern is excused by 8 am after a morning sign out session with the teaching faculty and other team members. Saturday or Sunday is the designated day off for the intern each week.

On the critical care service, the daily shift starts at 6 am and ends at 6 pm. The intern is assigned to one 16-hour shift per weekend. The intern is off one day in seven. There is 24/7 in house intensive coverage by the faculty to provide direct supervision of trainees.

On sub-specialty services and electives, the intern does not take call. There is no call on the emergency medicine rotation. On this rotation, the intern works 14, ten-hour shifts per month.