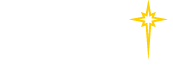 Find a Practice/Location
View All

Transitional Year Residency

The goal of St. Luke's Transitional Year Residency Program is to provide an educational program with academic and clinical training in the basic principles of patient care for hospitalized and ambulatory patients. Upon completion, the transitional year resident will have a fundamental knowledge of preventative medicine and health maintenance and an appreciation of common disease entities and their evaluation and treatment.
This program is fully accredited by the Accreditation Council for Graduate Medical Education (ACGME) and by the Council on Post-Doctoral Education of the American Osteopathic Association (AOA). Our trainees who choose this year are seeking a preparatory year before entering other residency training. Others are looking for a broad-based clinical year to help them to decide which field of medicine they would like to pursue.
Strengths of our program include: flexible elective time with a wide choice of clinical experiences; individual tailoring of the resident's curriculum to suit his/her long-term career goals; a strong educational environment with dedicated faculty; the opportunity to interact with residents/fellows from other programs; excellent ambulatory continuity clinic in a managed care setting; and the opportunity to learn using interactive conferences, web-based learning and simulation.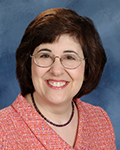 We welcome you to apply to our program. We believe you will find that we have a program that provides a first-rate educational experience in a supportive training environment."
Gloria Fioravanti, DO, FACP
Program Director