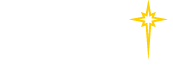 Find a Practice/Location
View All

Faculty

Farhad Sholevar, MD
Chairman
"I have the pleasure of serving as the chairman of Department of Psychiatry at St. Luke's University Health Network, an opportunity I consider one of my biggest accomplishments in my professional life.

I have the honor of being a part of an excellent team of competent psychiatrists and advance practitioners as well as nursing staff and other health care workers. We each have strength and expertise in various fields of Psychiatry from Child and Adolescent to geriatric, consultation liaison and electroconvulsive therapy, psychopharmacology and psychotherapy including psycho dynamic psychotherapy. Teaching and training the next generation of physicians and psychiatrists is a major priority and our passion at the department of Psychiatry. We have expanded the scope of our services to a vast geographical area. We have nearly 170 psychiatric beds in our system including 3 older adult behavioral health units, four general Adult units and 1 extended acute care unit. We also have an efficient and large outpatient clinic as well as 2 partial hospitalization programs. We also provide consultative services to area nursing homes. I am hoping to provide the most advanced teaching tools and a deep sense of commitment and dedication to train psychiatrists who will be more knowledgeable than us.

One of the most rewarding aspects of my experience at Saint Luke's is the collegiality and warm and friendly relationship that exists among us at Department of Psychiatry as well as throughout our network. "

– Farhad Sholevar, MD
Dr. Sholevar received his MD degree from Tehran University School of Medical sciences in 1979 and completed his residency at Thomas Jefferson University in 1988. He started his private practice of Psychiatry at that time in Allentown and at the same time became involved in teaching medical students from various schools from Philadelphia area, as well as Family Practice residents and geriatric fellows. He has always had an interest in geriatric Psychiatry as well as ECT.
---
Christine Marchionni, MD, FAPA
Program Director
"I am lucky enough to work in the best field of medicine and I now have the honor to help train the next generation of psychiatrists. I want to use the skills and knowledge that my mentors gave me to usher in the next step in the growth of St Luke's Psychiatry. What I hope most is that when our graduates leave, they will leave carrying on the mission of St. Luke's University Health Network to provide the best psychiatric care in the region and become passionate physicians who continue to find joy in the art of medicine."

– Christine Marchionni, MD, FAPA
Dr. Marchionni completed her medical school at Sidney Kimmel Medical College and residency and consultation-liaison fellowship at Thomas Jefferson University Hospital. She is an active member of AADPRT, APA and ACLP currently. Prior to becoming program director she was involved in medical student education. Currently, she is the GME wellness representative for her department and will continue the advocacy of wellness in the residency.
---
James A James, D.O.
Vice Chairman Department of Psychiatry
"St. Luke's psychiatry is leading the region in mental health services. Our highly qualified psychiatric team is strengthened by our unique individual experiences and qualifications as well as our diversity. We are dedicated to expanding awareness, acceptance, and support of those that suffer from mental illness. To meet the demands of the region, we are expanding our services and invest ourselves in the training of future leaders in the field. The demand is high, and we are taking the charge to deliver comprehensive mental health care with great expertise that treats the individual, not just the disease."

– James A James, D.O.
Dr. James attended medical school at Western University of Health Sciences in Pomona, California and completed his residency at Good Samaritan Regional Medical Center in Corvallis, Oregon. He has been practicing general psychiatry at St. Luke's since 2016. He splits his time among the many strong foundational psychiatric services of the program, including St. Luke's adult and older adult inpatient psychiatric units, consult liaison services, partial hospitalization programs, and outpatient care. Dr. James takes great interested in trauma related disorders such as PTSD, and he has partnered with St. Luke's Trauma group to address the needs of this acutely affected patient population. As Vice Chairman of the department, he collaborates on and supports the growing program as it expands and deepens its premier regional psychiatric service status.