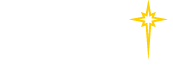 Find a Practice/Location
View All

Psychiatry Residency

St. Luke's Psychiatry residency provides a structured 4 year clinical educational experience to prepare residents to practice as independent psychiatrists. Some highlights include:
Diversity in faculty and their experiences and also diversity in clinical settings and the curriculum.
Our goal is for graduates to be able to practice independently in any specialty, in the community or in academics. They will be equipped to provide evidenced based psychiatric care.
We want to "grow our own" and retain our talent.
Exposure to EAC, ECT, telepsychiatry, affiliation as a clinical campus of Temple University Lewis Katz school of medicine are some unique highlights.
As a resident, you will be exposed to a variety of psychiatric cases and you will be directly involved in the treatment planning of YOUR patients. Here, in addition to your clinical duties, you will have the opportunity to participate in educational conferences, research projects beginning in PGY 1 and the training other residents and medical students.
You will also spend time in our affiliated outpatient clinic at Psychological Associates of Bethlehem and a FQHC. In those settings, you will gain an appreciation of the multidisciplinary approach by joining our team that consists of psychologists, social workers, nurses and a coordinator and you will be directly involved in providing medication management and/or therapy.
Our program focuses on teaching residents the fundamentals of psychiatry and the pharmacologic and therapeutic management of psychiatric illnesses. With around 100 inpatient adult and older adult beds in the network, you will be exposed to various pathologies, co-morbid medical and neurological illnesses, personality disorders and substance use.
Because excellent patient care involves so much more than writing progress notes, you will learn the best clinical practices to improve outcomes and safety, as well as the importance of psychosocial supports and follow up.