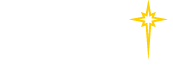 Find a Practice/Location
View All
Faculty

The core program faculty come from a variety of educational and practice backgrounds. Each brings knowledge and expertise to the program and provides opportunities for the residents to grow as practitioners.
Leslie Johnson
PharmD, BCPS
Pharmacy Residency Program Director
Dr. Johnson graduated from the University of South Carolina. She completed her General Practice Residency and Specialty Residency in Pediatrics at Palmetto Health Richland in Columbia, SC. Following her training, she worked as a neonatal clinical specialist. Dr. Johnson joined St. Luke's University Health Network as Clinical Coordinator for Network Pharmacy in February, 2006. Her practice interests include pediatrics, NICU, and clinical administration. Outside of work she enjoys doing home improvement projects, crafting, and spending time with her husband and their 3 young children.
Shawn C. Depcinski
PharmD, BCPS
Clinical Faculty
Infectious Diseases
Dr. Depcinski graduated from Ferris State University College of Pharmacy in Big Rapids, Michigan and completed his PGY-1 and PGY-2 Infectious Diseases residencies at the James A. Haley Veterans' Hospital in Tampa, Florida. He joined the clinical faculty at St. Luke'ss University Health Network in 2013. Dr. Depcinski's professional interests include all things infectious but particularly bacterial resistance and antimicrobial stewardship. His personal interests include relaxing with his wife and dogs, spending time outdoors, and training in karate.
Daniel S. Longyhore
PharmD, MEd, BCACP
Clinical Faculty
Ambulatory Care
Dr. Longyhore is a graduate of the Wilkes University Nesbitt School of Pharmacy. He completed a PGY-1 residency at Palmetto Health and PGY-2 residency in Ambulatory Care at St. Louis College of Pharmacy and Mercy Family Medicine. He is an Associate Professor with Wilkes University and Director of the University's Teaching and Learning Program. He is an active member of the American College of Clinical Pharmacy and a faculty member for their Teaching and Learning Academy as well as their Ambulatory Care Certification Preparatory Course. Dr. Longyhore's interests include medical education and evidence-based medicine at the point-of-care. He manages an outpatient practice as a member of a primary care clinic with the St. Luke's Internal Medicine residency program.
Tricia Papademetrious
PharmD
Clinical Faculty
Pediatrics

Dr. Papademetrious graduated from Texas Tech University in Lubbock, TX and earned her Doctor of Pharmacy at Samford University's McWhorter School of Pharmacy in Birmingham, AL. She completed a pediatric residency at Children's Hospital of Colorado in Denver. She joined the clinical pharmacy staff at St. Luke'ss University Hospital in 2007. Her interests include neonates, pediatrics, and high-risk obstetrics. She enjoys spending time with her husband and two children.
Brian J. Waldron
PharmD, MSCR
Clinical Faculty
Oncology
A graduate of The College of Pharmacy and Health Sciences at Campbell University, Dr. Waldron completed a PGY-1 at Fletcher Allen Health Care and a PGY-2 in Oncology at Rhode Island Hospital. He joined the clinical pharmacy staff in 2012, where he has been serving as the Clinical Oncology Pharmacist. Dr. Waldron is an adjunct clinical assistant professor at Temple University School of Medicine. His special interests include melanoma and hematologic malignancies.
Laura Koons
PharmD
Clinical Faculty
Emergency Medicine
Haley Kavelak
PharmD
Clinical Faculty
Critical Care
Alyssa Fixl
PharmD
Clinical Faculty
Critical Care
Nicholas Patricia
PharmD
Clinical Faculty
Internal Medicine
Livia McCutcheon
PharmD
Clinical Faculty
Ambulatory Care