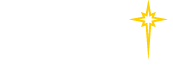 Find a Practice/Location
View All

About

The Department of Orthopaedic Surgery is proud to offer one of the newest residency programs at St. Luke's University Health Network. The Orthopaedic Surgery Residency is a rigorous, five-year training program that will prepare residents to be leaders in the orthopaedic community. Upon completion of this program, residents will have the knowledge and skills necessary to compete for the best fellowships available in their area of interest. It will also provide them with the ability to go directly into practice as well-trained orthopaedic surgeons.
The Orthopaedic Surgery Residency is primarily concentrated within St. Luke's University Health Network. The only time residents will be off-site is for their pediatric orthopaedic surgery rotation. This rotation is six months in length and takes place at Children's Hospital of Philadelphia.
Experience with all Subspecialties
Residents rotate through all subspecialties during the five year program, obtaining adequate exposure to all disciplines of orthopaedic surgery. This provides a broad based education and assists in career selection. Rotations occur in the form of preceptorships in which the residents are paired with and mentored by attending physicians. Residents are given ample opportunity to be involved in both office hours and operating room procedures. In addition to this clinical training, residents participate in hands-on courses covering internal fixation, external fixation, joint reconstruction and saw bone model exercises. These courses are taught on the campus of St. Luke's University Hospital – Bethlehem Campus. The first year of training is a traditional rotating internship that includes rotations in anesthesia and radiology, trauma surgery, trauma ICU, emergency medicine, and vascular surgery. During the second through fifth years, the rotations are in general orthopaedics, trauma orthopaedics, joint reconstruction, sports medicine, spine, foot and ankle surgery, hand surgery, and pediatric orthopaedics. The sports medicine experience includes caring for the Lehigh Valley Steel Hawks arena football team, college students at Moravian College, and students at Easton Area High School, Freedom High School, Liberty High School, Marion Catholic High School, Notre Dame High School, Whitehall High School and Wilson Area High School.
Increasing Surgical Responsibilities
Residents are given increasing responsibilities as their surgical skills allow. St. Luke's and Children's Hospital of Philadelphia together treat over 6,500 surgical orthopaedic cases per year. This volume ensures that residents will have the opportunity to hone their surgical skills while being exposed to a diverse case load.
Mentoring Other Medical Students
Frequently, medical students from Temple University School of Medicine and other medical schools rotate on the orthopaedic service. Residents are encouraged to mentor these medical students as another element to their residency training.
Full Complement of Conferences
This program offers a full complement of conferences which include an indications conference, a morbidity and mortality conference, a research conference, a medical ethics conference, a fracture conference, radiology correlations and residents' reading curriculum, ACGME general competency conferences, journal club, orthopaedic grand rounds and visiting professorships. There are also regularly scheduled lectures in basic science and in pertinent clinical topics including musculoskeletal oncology.
Well-Rounded Education for Goal-Oriented Residents
The experience in St. Luke's Orthopaedic Surgery Residency Program is intended to be a concise, virtually self-contained educational experience that will provide a well rounded education and the potential for orthopaedic residents to reach their personal goals for the future. This includes those who want to enter into general practice as well as individuals who wish to focus on a subspecialty and a fellowship. There is ample opportunity for clinical research and each resident will be encouraged to complete at least one refereed publication during the five year program. For those residents who are interested, there is also the potential to be involved in basic science research.