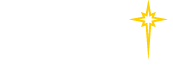 Find a Practice/Location
View All

Two Campuses

Training at St. Luke's University Hospital – Allentown Campus

St. Luke's Hospital - Allentown Campus has recently undertaken a $50 million renovation project. This includes a new Emergency Department, new ICU, eight new operating room suites, updated radio diagnostics and room for expansion of the labor and delivery floor.

The Women's Health Center
St Luke's Women's Health Center is located two blocks from the hospital and has seven exam rooms. The clinic, which provides full scale obstetric and gynecologic services, is staffed by residents and one full-time dedicated nurse practitioner. They are supported by a social worker and a financial counselor. The clinic includes two ultrasound machines, a procedure room, and a colposcope. Our urogynecology and minimally-invasive specialty clinics are run from this location. The clinic provides group conferencing space and private areas for mentors to review cases with the residents.

Labor and Delivery
The facility at St. Luke's University Hospital – Allentown Campus occupies an entire wing of the hospital and consists of seven LDRPs, two post-C- section rooms which convert to LDRPs in times of high census, two antenatal testing beds, and an operating room for C-sections on the unit. A seven-bed Level II NICU is part of the Ob/Gyn floor. Central fetal and maternal monitoring includes displays in resident and attending call rooms on the Ob/Gyn floor. Staffing includes one-to- one nursing for labor patients, 24-hour anesthesia/epidural coverage, and 24-hour neonatal resuscitation from attending neonatologists and neonatal nurse practitioners. Sixteen private post-partum rooms include flat-screen TVs and a comfortable, home-like setting with room for a guest to spend the night.

Operating Rooms
New operating suites and support areas include a state-of- the-art laparoscopic suite, including teleconferencing teaching potential. Constructed specifically with gynecologic procedures in mind, the operating rooms benefited from entirely new laparoscopic and urogyencologic/pelvic reconstruction surgical equipment. The new general operating rooms occupy space immediately adjacent to Labor and Delivery and can be used as a back-up for additional obstetric surgery in addition to the Labor and Delivery obstetric operating room itself.

On-call space
Adequate on-call space is provided for the Residents and the 24-hour in-house call attending physicians. On call rooms are conveniently located on the labor and delivery floor.

Learning Resource Center and Library
An up-to- date resource center and library is provided to residents on a 24-hour basis. Lending and circulation is managed by the St. Luke's library services. Online resources are always available from on campus or from home via secure connection.

Allentown Laparoscopic Simulation Lab
The Allentown campus features a laparoscopic simulation lab with three state-of-the-art towers to help residents hone their laparoscopic surgical skills outside the OR. Surgical skills labs are conducted here during the protected education time. This lab is also accessibly 24/7 for our residents and is conveniently located on the third floor close to the operating rooms and L&D.

Training St. Luke's University Hospital – Bethlehem Campus

Women's Health Center Situated next to the labor and delivery unit at St. Luke's University Hospital - Bethlehem Campus is the Women's Health Center. Providing services to our community with more than 11,000 visits yearly, the Women's Health Center is a resident-run, attending-supervised office dedicated to the training of physicians. A board-certified subspecialist supervises all the subspecialty-run clinics. This includes high risk obstetrics, reproductive endocrinology and infertility as well as a specialty clinic for transgender patients. Training in ultrasound and colposcopy is aided by three ultrasounds and two colposcopes located in the clinic. Seven exam rooms and the procedure room allow for adequate patient volume as the residents develop interviewing and diagnostic skills. The clinic employs a full support staff as well as one full-time dedicated nurse practitioner who is responsible for keeping our patient volumes up without overloading our residents. She works in consultation with the residents in a model common to many obstetric and gynecologic practices. A social worker and a financial counselor are available in the clinic at all times.

Labor and Delivery Unit
The Department of Obstetrics and Gynecology boast state-of- the-art technology and facilities. It features four triage beds, 15 single-patient rooms and 9 centrally monitored labor-delivery- recovery rooms, all with private baths. Two operative rooms are available for Caesarean section and other obstetric surgery. Computerized patient charts and sophisticated monitoring systems enhance patient care and data collection for research projects.

The Perinatal Intermediate Care Unit
This wing is near the NICU and has centrally monitored beds for high-risk antepartum patients. More routine beds are available when needed for patient volume.

The Perinatal Center
Four board-certified Perinatologists and certified genetic counselors have more than 12,000 high-risk patient visits a year at this center. The center offers genetic and antepartum counseling, surveillance and testing and an operating room for advanced invasive perinatal procedures.

The Neonatal Intensive Care Unit
Our board-certified neonatologists are in-house 24 hours per day, and administer a full-service, 28- bassinet Level III NICU.

Departmental Offices/Library
The department offices are located next to the Women's Health Clinic and include an office for the chief residents. A library is located in this area that contains all the major obstetric/gynecologic journals and other important journals, along with the major obstetric/gynecologic texts. Computers with online access are also available in this area. Conference rooms for didactic sessions are located in this area, as well as next to labor and delivery.

Bethlehem Simulation Center
The Bethlehem Campus offers a clinical simulation center which is utilized by the residency program for a number of educational opportunities. Part of the residents' education includes simulations in neonatal resuscitation, vaginal breech delivery, shoulder dystocia and operative vaginal delivery. There are also standardized patient rooms equipped with cameras and microphones to allow residents to practice their skills in dealing with difficult patient encounters complete with feedback from the standardized patients as well as the program faculty. We also have a robotic simulator to allow residents to learn important skills in robotics that can later be applied in the operating room during their gynecology and gynecologic oncology rotations.