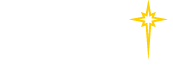 Find a Practice/Location
View All

Faculty

Leadership
Elizabeth Dierking, MD
Dr Dierking is a board-certified obstetrician and gynecologist who maintains an active clinical practice in addition to her role as the program director. She supervises the residents in all realms of their clinical practice and contributes to their research experience and didactic education.
"St. Luke's Obstetrics & Gynecology Residency Program has a strong tradition of training excellent physicians to prepare them for their future clinical practice as a generalist or for ongoing education in a subspecialty fellowship. We teach our residents evidence-based medicine and give them the tools necessary to critically read and assess the literature to ensure they will remain up to date after residency. We also encourage them to actively participate in research so that they can help shape the future of our field."

– Dr. Elizabeth Dierking
Israel Zighelboim, MD
Chairman of Obstetrics & Gynecology
Dr. Zighelboim is board certified in obstetrics and gynecology and gynecologic oncology and has co- authored more than 60 peer-reviewed articles and book chapters and has presented more than 40 abstracts at local, national and international scientific conferences. His scientific work has been funded by the National Cancer Institute and private foundations.
"Part of what makes St. Luke's special, is the quality from specialty to specialty – the enthusiasm for caring for the patient, having the best, mostadvanced technology and having access to the best clinical trials. I always wanted to do something that would allow me to have a longer, more fulfilling relationship with my patients – at St. Luke's I am able to do that."

– Dr. Zighelboim
Faculty
Generalists OB/GYN Physicians
Our board-certified obstetricians and gynecologists have been carefully chosen because of their teaching and mentoring abilities. They are actively involved in resident teaching at every level. The members of this group have varying interests and individual skills, ranging from high-risk general obstetrics, management of menopause, operative endoscopy and vaginal surgery, chronic pelvic pain, and medical ethics. In addition, other private board- certified or eligible generalists serve as guest lecturers during educational time on behalf of the program.
Perinatology (Maternal and Fetal Medicine)
Four full-time, board-certified maternal/fetal medicine specialists are responsible the running of the MFM rotation and providing coverage for our weekly high-risk obstetrical clinic.
Laborist
Daytime coverage of the resident service on the delivery suite is handled by one of our laborist physicians. Their presence and access to the residents allow for great one-on- one teaching and supervision.
Reproductive Endocrinology (REI) and Infertility
A formal partnership has been formed between the hospital and a community-based subspecialty- boarded REI physician, who serves as the Section Chief. She is provides additional clinical experience in reproductive endocrinology, embryology, IVF, and other assisted reproductive technologies at St. Luke's University Hospital and in her private office setting. Another community-based board- certified REI who is part of a larger group practice provides additional clinical experience in the office and operating room setting. Finally, Dr Anasti, a board-certified reproductive endocrinologist and infertility subspecialist on faculty, is responsible for providing the majority of the cognitive reproductive endocrine education and REI clinic supervision.
Urogynecology and Pelvic Reconstruction (Urogyn)
Our world-renowned faculty has been on the cutting edge of new urogynecologic procedures. Our section chief is a fellowship-trained Urogynecologist who is responsible for didactic teaching and the urogyn rotation. This third-year rotation includes time in the operating room as well as office-based care in his private office and the urogynecology clinic. He also has two fellowship trained partners who contribute significantly to the residents' education. We have two additional fellowship urogynecologists on our staff. The Allentown campus, with its advanced surgical suite, is the mainstay of our Urogynecology service.
Gynecologic Oncology (Gyn-onc)
Three board-certified gynecologic oncologists provide a diverse educational opportunity for the residents. They provide extensive surgical experience for the residents who operate side-by- side with them during their four years of residency. They also provide didactic education and mentoring during the protected education time as well as our Gyn oncology rotations. Their constant presence allows for easy access and consultation.
Neonatology
We partner with a group of board-certified and full- time employed neonatologists who manage our Level III Neonatal Intensive Care Unit (NICU) in Bethlehem and Level II Neonatal Intensive Care Unit in Allentown. They provide didactic teaching and clinical instruction during our NICU rotation. All neonatologists participate in clinical care, neonatal resuscitation and bedside teaching, and participate in High-risk Obstetric/ Neonatal Case Conferences.
Clinical Psychology
A doctoral level psychotherapist and counselor oversees the residents' adjustment, emotional well- being, and professional development. She is a part- time departmental employee.