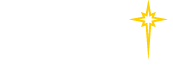 Find a Practice/Location
View All

Application

Medical Student Electives – IM
To apply for an elective you must complete and submit our on-line application.
After your rotation request is confirmed, you are responsible for completing the following forms:
Appropriate Use of Computer form
Immunization Record form, which must be completed in full by a health care provider
Proof of personal health insurance, if your school does not indicate on our application form that it provides coverage for you - if this is the case, your proof must include the beginning and ending dates of your coverage.
Student in Good Standing form, which must be certified by your Dean of Students or designated official with your school seal
Please call the Department of Internal Medicine at 484-526-4644 for the forms and, when completed, mail these forms to:
St. Luke's University Health Network
Department of Internal Medicine
East Wing Four
Attn: Janice Buczui
801 Ostrum Street
Bethlehem, PA 18015
Your immunization form and proof of personal health insurance should be submitted in our office one month before the rotation commences. We are unable to accept facsimile transmissions of any application documents.
Placement Decision and Performance Evaluation
All eligible requests will be considered after our Core students' registrations are scheduled and our residents' assignments have been determined. Students who wish to schedule a July rotation elective can normally expect confirmation of their request by the end of May. Dr. David W. Leh, our medical clerkship director, will recommend alternative elective options if the requested subspecialty elective is not available. Applications will be processed in the order they are received. When your rotation is arranged, you must confirm this arrangement with the Department of Medicine via e-mail within 2 weeks. A confirmation letter will be sent to you via e-mail.
After your rotation request is confirmed, you are responsible for contacting your school and requesting an evaluation form be sent to the Department of Medicine. Upon completion of your elective, your evaluation automatically will be forwarded to your school.
Electronic Mail & Application Status
We welcome the opportunity to communicate with medical students requesting electives in the Department of Medicine via electronic mail. Through e-mail we are able to quickly address any questions you may have regarding your application. All inquiries may be addressed to Janice Buczui. If you wish to check the status of your elective request, please allow 10-14 days for processing. We encourage you to use e-mail as your primary means of communication regarding your elective rotation application status.
We enjoy having medical students train at our hospital. We will do our best to arrange a suitable elective program for you.
Cara Ruggeri DO, FACP
Program Director
David W. Leh, MD
Director of Medical Clerkships