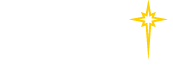 Find a Practice/Location
View All

Student Electives

Thank you for your interest in taking a student elective at St. Luke's University Health Network. Please see the links below for more information and the request form.
If you have any questions, please contact:
Janice Buczui
St. Luke's Hospital (Borough of Fountain Hill)
801 Ostrum Street
Bethlehem, PA 18015
484-526-4644
Note: All housing must be cleared through the Medical Education office. Please call 484-526-2483 or contact the Medical Office by e-mail.
Internal Medicine Residency Program