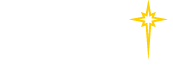 Find a Practice/Location
View All

Hospitals
Fitness & Sports Performance Centers
View All
Outpatient Centers
View All

St. Luke's Center
Administrative Offices
Primary Care Emphasis Curriculum

Primary care physicians play a vital role in the health of our community. Residents who wish to practice in primary care or are considering this option have a specially designed curriculum tailored to prepare them for practice. Elective opportunities available over the second and third year of training include: allergy & immunology, ENT, dermatology, women's health, office orthopedics, hospice/palliative care, office urology, sleep medicine, sports medicine.
A Continuity Clinic experience is offered at St. Luke's Northern Valley Primary Care Practice (NVP).
Residents do their continuity clinic for the entire third year in a faculty run practice. They learn about office management, office procedures and health care economics.
"Northern Valley Primary Care (NVP) is the leading provider of primary and specialty care with one of the region's largest patient population. Experience gained while working with NVP as a resident paved the way for my future in primary care, a career I currently have as an attending at NVP"
– Tony Ohanian, MD
2017 Graduate and St. Luke's NVP Attending
"I was drawn to NVP because I have always loved the traditional practice of medicine and longed to be part of a practice that would see their patients in the clinic and still be able to see them on an inpatient basis while hospitalized. I believe it makes for better all-round care and it definitely helps build better relationships with one's patients. The atmosphere at NVP during my continuity rotation was very warm and everyone was very kind and helpful right from day one. I hold the attendings in high esteem and have learned and continue to learn a great deal from them both about medicine and life. I consider it a great honor to be able to work with them after residency."
– Roseline Okigbo, DO
2018 Graduate and St. Luke's NVP Attending