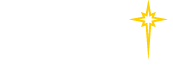 Find a Practice/Location
View All

Faculty

Within the Department of Medicine, there is a core faculty of eight attendings and more than 100 volunteer faculty who contribute significantly to the quality of the training program. Each faculty member is board-certified and all subspecialists are boarded in their respective discipline. The faculty is selected based on their clinical expertise and demonstrated commitment to teaching. Faculty members are actively involved in scholarly projects such as presentations at regional and national meetings, participation in large cooperative multi-centered trials, publications in peer review journals and contributions to texts.
The teaching faculty provides a first-rate training experience by teaching at the bedside, giving formal didactic conferences, providing direct supervision of care and by serving as role models and faculty advisors to the residents. The faculty also assists the residents with their research requirement.
Similarly, a dedicated group of core and volunteer faculty is found in the other ACGME-approved residencies including Emergency Medicine, Family Practice, Obstetrics and Gynecology and General Surgery, as well as non-residency departments such as Radiology, Trauma and Pediatrics.
Faculty
Chief of Medicine
Justin Psaila, MD
Program Director
Cara Ruggeri, DO
Associate Program Director
Susan Sefcik, MD, FACP
Clerkship Director
David Leh, MD
Faculty

Fabio Dorville, MD
Gloria Fioravanti, DO
Kaushik Kundu, MD
James Phillips, DO
Subsection Chiefs of Service

Cardiology
Raymond Durkin, MD
Endocrinology
Mohammad Arastu, MD
Gastroenterology
Steven Solga, MD
Geriatrics
Donna Miller, DO
Hematology & Oncology
Sanjiv Agarwala, MD
Infectious Diseases
Jeffrey Jahre, MD
Nephrology
Robert Pursell, MD
Pulmonary & Critical Care Medicine
Livia Bratis, DO
Rheumatology
Charles Ludivico, MD