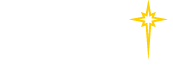 Find a Practice/Location
View All

Application

All applicants are required to register and participate in the AOA intern match. Our AOA Internal Medicine Track Internship code is 40650.
All applicants from Osteopathic medical schools must apply through the Electronic Residency Service (ERAS) (aamc.org/audienceeras.htm). The deadline for application is December 15th.
ERAS automatically forwards only five documents from an application: the common application form, the dean's letter, a transcript, and your photo.
Other documents that we require, and which MUST BE SPECIFICALLY ASSIGNED BY YOU TO BE TRANSMITTED TO US THROUGH ERAS, include three letters of recommendation, a personal statement, a COMPLEX transcript and a Curriculum Vita. If you have taken the USMLE examinations, please forward those results to us as well.
Once a completed application is received and reviewed, candidates chosen for interviews will be contacted via e-mail. We use an on-line system to arrange interviews called "Interview Broker." On this system, you will be able to select from open interview slots. A confirmation email will then be sent to you. We receive a large number of applications and interview days are limited. It is important to get your completed application in early.
Up to six positions in the Internal Medicine track program are offered through the AOA match. Our AOA Internal Medicine Track Internship code is 40650.
Cara Ruggeri, DO
Department of Medicine
St. Luke's University Health Network
801 Ostrum Street, EW 4
Bethlehem, PA 18015