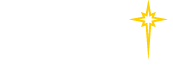 Find a Practice/Location
View All

Primary Care Focused Pathways

In your second year, you have the option of pursuing one of several primary care pathways. Because our primary care track is integrated within the three year categorical program, residents can pursue this pathway in the beginning of their second or third year of residency training. After you have gained some experience in the different areas of internal medicine, you have the option of pursuing a particular primary care pathway. When you leave our program, you will be extremely competent and capable to excel in the primary care pathway you have chosen.
St. Luke's University Health Network has a significant number of physician practices that are recognized medical homes by the National Committee for Quality Assurance (NCQA). This is important because effective and comprehensive primary care is given in the setting of a patient care medical home. The goal of the primary care pathway is to train future physicians not only in the evaluation and management of acute and chronic illness in an evidenced based manner, but also in collaborative based care.
Our electronic medical record is EPIC for both inpatient and outpatient care to better facilitate patient centered care.
There are a few primary care pathway options:
Primary Care Internal Medicine Pathway: during your second and third years of internal medicine residency, you have the option of personalizing your residency training with more of an ambulatory focus. This means an additional outpatient continuity experience with additional outpatient experiences in various subspecialties of internal medicine.
Primary Care HIV Pathway: during your second and third years of clinic, you also can maintain an additional continuity care experience caring for individuals with HIV. This experience would enable you to take the certifying examination to gain HIV provider certification.
Other Possibilities: There are opportunities to personalize your training program to how you want to learn and what you want to achieve based on your particular interest; examples include palliative care, women's health and geriatrics.