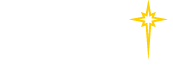 Find a Practice/Location
View All

Faculty
Rich Snyder, DO
Program Director
Nephrology Inpatient/Outpatient & Internal Medicine – Primary Care Dr. Rich Snyder is board-certified in Internal Medicine and Nephrology and he has a dedicated inpatient and outpatient clinical practice as a member of St. Luke's Nephrology Associates. He also will be seeing patients as part of the Lifestyle Medicine Program at Anderson Campus. After graduating from medical school, he did his general internship at Memorial Hospital of York, internal medicine residency at Abington Memorial Hospital and both a Clinical and Research Fellowship in Nephrology at the Hospital of the University of Pennsylvania. He is an author, having authored or co-authored seven books in areas of patient education regarding liver disease, kidney disease, and dialysis, test preparation for physician assistants and nursing students (Wiley publishing) and medication safety. Examples include: What You Must Know About Liver Disease: A Practical Guide to Using Conventional and Complementary Treatments and Your Personalized Prescription Checklist: How To Maximize Medication Safety and Efficacy in the Age of Personalized Medicine. He is published in multiple peer-reviewed journals and his research projects have been presented in National Conferences including the Endocrine Society Annual Meeting, ACP Annual Conference, and National Kidney Foundation annual meeting. Academic and research interests include utilizing integrated approaches to the treatment of chronic illness and preventive medicine. He is also a physician advisor for St. Luke's. He is an avid reader and he enjoys writing and exercise. He is still working on his first novel which at this point is still a work in progress …
Mathai Chalunkal, MD
Hospitalist & Internal Medicine - Primary Care Dr. Mathai "Mat" Chalunkal is a board-certified in Internal Medicine and has worked as an Internist, rheumatologist and hospitalist in India, UK and The Sultanate of Oman prior to joining St. Luke's. He is also a graduate of the Internal Medicine Residency at St Luke's University Health Network. He recently completed the Certification for Physician Leadership from the American College of Physicians. The subject of his thesis/capstone project was physician burnout and he presented his findings in a podium presentation at the National ACP Conference in May 2018. In the residency program, he will be seeing patients and precepting residents both in the inpatient and outpatient venues. He will also be the Health and Wellness Officer for the Residency Program. He loves teaching, trivia, traveling, trying out various cuisines, reading, and is a strong proponent of lifelong learning. He also enjoys walking his Welsh Corgi's.
Andreea Davis, MD
Internal Medicine - Primary Care Dr. Andreea Davis is board certified in Internal Medicine. After receiving her medical degree, she did her post-graduate training in dermatology. She is a graduate of the Internal Medicine Residency Program at Easton Hospital, where she was also Chief Resident in her final year. She is joining the residency program as a faculty member with a focus on Ambulatory Internal Medicine. She will be seeing patients in the ambulatory setting, as well as precepting residents in the outpatient venue. Areas of professional interest include preventive health and wellness and personalized medicine. When not working, she enjoys exploring different cultures through art, food and traveling, as well as spending time with her family and her 4 pets.
Rich Garwood, DO
Hospitalist Dr. Garwood is board-certified in Internal Medicine and is a member of the hospitalist staff at Anderson Campus. After receiving his medical degree, he completed his residency at Wilson Memorial Regional Medical Center where he served at Chief Resident in his final year. He has been an integral member of various performance improvement committees in the network since joining St. Luke's in 2009. He also has been the director of the student clerkship for the hospitalist rotation. He will be the Patient Safety and Quality Improvement Officer for the Internal Medicine Residency Program. His interests include performance improvement and resident and student education. Outside of the hospital, he is an automobile enthusiast, who also loves the outdoors, including kayaking and hiking. He is an avid escape room artist and has also just started learning to ski. Dr. Garwood is very happy to be a long time member of the St. Luke's ever-growing family.
Key Hospitalist Faculty: