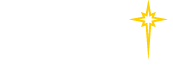 Find a Practice/Location
View All

Didactics and Conferences

Our goal is to maximize the educational value from every conference. You should be able to leave a conference with at least 3-4 teaching points about a particular topic area or clinical condition. Expect the conferences, especially the morning reports, to be interactive. Having a room filled with multiple attendings, residents, advanced practitioners, and advanced practitioner students fosters good, spirited but friendly discussion.
Morning Report: This will occur four days a week likely 7:30-8:30 am on Monday, Tuesday, Wednesday and Fridays. There are two resident (sometimes student) presentations given during this time: the first 30 minute presentation reflects a recent overnight or daytime admission with a focus on the differential diagnosis and management plan. The second half of morning report will be a more focused and interactive discussion based on a topic area concerning a centrally focused theme for that month (i.e., cardiology, nephrology, infectious disease, etc) with direct clinical application.
Thursday Morning Conferences: These include a mixture of ACGME Core Competency Lecture Series (one Thursday morning a month), Patient Safety Conference (one Thursday a month), Lifestyle Medicine Conference (one Thursday a month), Medicine Grand Rounds/M and M conference (approximately one Thursday a month)
Noon Conferences: This Core Conference Series focuses on important aspects of core topics not only in General Internal Medicine but also its various subspecialties and other important areas including biostatistics and research methodology. These one-hour conferences will occur on Tuesday, Wednesday and Thursday.Why not Monday or Fridays? Because sometimes you just need a break.
Ambulatory Based Conferences: These occur in several venues: first, there will be dedicated ambulatory-based morning reports and noon conference each month with a presentation and discussion on a particular topic area either given by a resident or faculty. We will be utilizing the Yale Based Ambulatory Curriculum: these didactic, interactive lectures will be based on the theme of the month (ie, cardiology based ambulatory topics during cardiology month etc). In addition, during your ambulatory rotation there is a protected half day for ambulatory based lectures in the outpatient setting.
Board Reviews: There will be two dedicated board reviews per rotation, predominantly based on the topic of the month (with a few other IM questions thrown in just to keep you on your toes!)
Journal Clubs: Not one, but two. There is an evidence based journal club that we will do monthly and a nutrition based journal club (as a part of the Lifestyle Medicine Curriculum.
Introductory Lecture Series: At the start of each year, we will have a series of introductory lectures with a focus on acute medical situations you will be dealing with in the hospital.
Clinical Skills Series: In July and August we will have different skills sessions in reviewing bedside clinical skills. Examples include the neurologic exam, heart exam, and the musculoskeletal examination (i.e., knee, shoulder, etc).
Dedicated Hospitalist Teaching Rounds: In addition to the daily combined teaching and management rounds on the hospitalist service, for those on the hospitalist services, there are dedicated teaching rounds on Mondays and Fridays from 12:30-1:30 pm. These are dedicated small group rounds with either the program director or hospitalist faculty focused on a clinical condition, conundrum or an aspect of clinical management with interactive discussion.