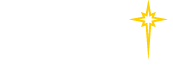 Find a Practice/Location
View All

Research

Scholarly activity is a valued and integral part of the residents' training. Each resident, under faculty guidance, participates in scholarly activity.
Types of Scholarly Projects
Required PGY-1, 2 and 3 case presentations, using evidence based medicine, as part of the noon case conference series
Poster and podium case presentations at regional & national meetings
Poster and podium quality improvement projects at regional and national meetings
Where our Residents have Presented
At the national level, residents have presented posters at the:
American College of Gastroenterology
American College of Physicians
American College of Osteopathic Internists
Annual ACGME meeting
American Thoracic Society
Society of General Internal Medicine
National Kidney Foundation annual meeting
American Society of Clinical Endocrinologists
Regional presentations included podium and numerous poster presentations at the Pennsylvania Chapter of the American College of Physicians regional research meeting and the Pennsylvania Medical Society.
St. Luke's Research Institute
To support the research efforts of the residency programs, the hospital supports a Research Institute led by a full-time research director with doctorate training in clinical psychology and research. The residents also enjoy the full services of an in-house media productions department that assists in poster preparation.
Activities of the Research Institute include:
Instruction in statistical analysis and the evaluation of medical literature as part of Journal Club
Instruction in "How to Get Started" in research
Development and support of resident and faculty original research and quality improvement projects
Organization of the annual St. Luke's Residents' Research Symposium to showcase projects from each residency
Recognition & Awards
The research of our residents has been recognized in a number of ways including:
Best poster and podium presentation awards at regional and national meetings
Awards at the St. Luke's Research Symposium
Michael E. Kimmel, MD Research Award and honorium given annually to a resident who demonstrates exceptional commitment to scholarly activity
Faculty Involvement
Faculty involvement in scholarly activity is present in many forms. The faculty actively mentors all resident generated research. The faculty participates and presents at regional and national meetings. Faculty is involved in large cooperative multi-centered studies, publications in peer review journals, publication of book reviews and contributions to texts.
The St. Luke's graduate medical education program offers a competitive salary and a comprehensive benefits package. Residents who have successfully completed the St. Luke's residency program and moved into practice have commented that the cost of living in the Lehigh Valley is lower and they found that they had more buying power than in the large cities.