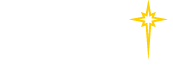 Find a Practice/Location
View All

About

The goal of the Internal Medicine Residency Program at St. Luke's University Health Network is to train our residents to develop the skills and competencies necessary to practice in a primary care setting, to practice as a hospitalist or to enter subspecialty training with confidence.
This goal is accomplished through:
Excellent one-on-one mentoring by a dedicated cadre of approximately 100 volunteer faculty and seven full-time faculty
Flexible tailoring of rotations to best suit our residents' long term career goals
Caring for a diverse socioeconomic population with a wide spectrum of disease processes
Providing instruction using interactive conferences, web-based learning and simulation
Our Internal Medicine Residency Program is fully accredited by the Accreditation Council for Graduate Medical Education (ACGME). The program excels amid state-of-the-art facilities, strong administrative support and a dedicated faculty. The Internal Medicine Residency Program supports an ACGME-accredited Cardiology Fellowship.
We are proud of our graduates and their accomplishments. Our program enjoys a high pass rate on the American Board of Internal Medicine certifying examination.
Our residents have entered into competitive fellowships at programs such as Rush University and Wake Forest. A growing number of our current teaching faculty are graduates of our program who returned to practice, teach and conduct clinical research at St. Luke's after completing their fellowships.
The hospital also actively recruits graduates from our program to join our well established and expanding hospitalist practice. For those interested in primary care, the hospital recruitment department assists residents in locating practice opportunities within the extensive St. Luke's University Health Network sites.
We welcome you to apply to the St. Luke's Internal Medicine Residency Program. We believe you will find our program provides a first-rate educational experience in a supportive training environment.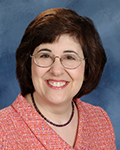 Many applicants are attracted to our program because of the breadth of clinical experiences, the committed, dedicated faculty and the national reputation of St. Luke's. Frequently, our graduates return and join the teaching faculty. To me, this is the greatest endorsement of the training program and quality of patient care we provide."
Gloria Fioravanti, DO, FACP
Program Director, Department of Medicine
St. Luke's University Health Network
Clinical Assistant Professor of Medicine
Temple University School of Medicine
801 Ostrum Street, EW 4
Bethlehem, PA 18015