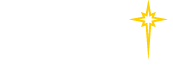 Find a Practice/Location
View All

General Surgery Residency

What makes St Luke's University Surgical Residency "a cut above the rest"? First and foremost is a core group of energetic, well-trained faculty members who are completely invested in residents both inside and outside of the operating room. As you will discover, their patients are your patients. You will have full autonomy under their watchful eye, to make patient care decisions. Unlike many other programs, there will be no question about your ability to provide competent care to patients at the completion of your residency.
Additionally, St. Luke's strong commitment to education and research ensures that your experience will be vast and will prepare you not only for the operating room, but life as a leader in the field of medicine.
Learn about St. Luke's General Surgery Residency Program.
We want our residents to work hard, provide timely, comprehensive, excellent care to all our patients and enjoy the ride. This philosophy has created an 'esprit de corps' that we believe is second to none. Our residents and attendings all enjoy coming to work each day – you will too!"
Brian Hoey, MD
Program Director