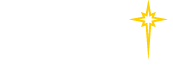 Find a Practice/Location
View All

Faculty
Dr. Thomas C. McGinley Jr., MD, FAAFP
Family Residency Program Director
Dr. Thomas C. McGinley, Jr., is a Lehigh Valley native who attended Ursinus College in Pennsylvania, graduating cum laude, and went on to earn his medical degree from Penn State University College of Medicine in Hershey. He also earned a Fellowship in Faculty Development from the Duke University School of Medicine and a Program Director Development Fellowship from the Association of Family Medicine Residency Directors.
Dr. McGinley is a Fellow of The American Academy of Family Physicians. He has received numerous awards throughout his 23-year teaching career for his expertise in training new doctors.
Dr. McGinley's special areas of interest include pediatric and adolescent medicine, dermatology, procedural medicine and behavioral medicine.
Dr. Raymond Buch, MD, DABFP
Associate Director
Geriatrics Education
Dr. Buch is a graduate of the New Jersey Medical School in Newark and completed his residency at Overlook Hospital in Summit, New Jersey. He is board certified in family medicine and is a fellow of the American Academy of Family Physicians.
He completed a teaching fellowship at the Faculty Development Center of Texas and has earned a certificate in HealthCare Systems Management. From 1991 to 1997, he was program director of the Sacred Heart Hospital Family Practice Residency Program in Allentown, PA.
Dr. Buch was the Warren Hospital Family Medicine Residency Program's first associate director from 1982 to 1989 and he served as the Program Director from 2000 to 2010.
Eugene M. Decker, DO
Associate Director
Office Medical Director
Dr. Decker is a graduate of the UMDNJ - School of Osteopathic Medicine. He is a graduate of Syracuse University and has a master's degree in Biochemistry from the University of Scranton. Dr. Decker completed his Family Medicine residency at Warren Hospital.
Dr. Decker's special areas of interest include colposcopy, office management and industrial medicine.
Mary J. Siciliano, DO
Associate Director
Coordinator
Medical Student Clerkships
Dr. Siciliano completed undergraduate studies at the University of Rhode Island and received her medical degree from the University of New England College of Osteopathic Medicine. She completed her Family Medicine residency at Warren Hospital where she was co-chief resident.
Dr. Siciliano is board certified in Family Medicine and has a special interest in women's health. She coordinates all medical clerkships for the residency program.
Helaine Levine, MD, FAAP
Associate Director
Pediatrics and Sports Medicine
Dr. Levine is a board certified pediatrician with additional qualification in sports medicine. She earned her medical degree from the Albert Einstein College of Medicine (New York) and went on to complete a residency in Pediatrics and a fellowship in Pediatric Hematology Oncology at the same institution. After practicing general pediatrics and hematology in central New Jersey for many years, Dr. Levine returned to training and completed a fellowship in Primary Care Sports Medicine with the Christus/St. Elizabeth/University Texas Medical Branch Family Practice Program (Beaumont, Texas).
In 2004, Dr. Levine joined Coventry Family Practice as a Pediatrician and Primary Care Sports Medicine Specialist and Associate Director for Pediatrics for the Warren Hospital Family Medicine Residency Program. Dr. Levine is a member of the American Academy of Pediatrics and the American College of Sports Medicine.
Ching-Huey Chu, MD
Assistant Director
Obstetrics
Dr. Chu received her medical degree from Perpetual Help College of Medicine, Philippines. She completed a transitional year of training at Peninsula Hospital, Far Rockaway, New York. Dr. Chu also completed her Family Medicine Residency Training at Warren Hospital, Phillipsburg, NJ, and received additional training in obstetrics at St. Luke's Hospital, located in Bethlehem, PA.
Dr. Chu is a board certified family medicine physician. Her interests are women's health and obstetrical care with special emphasis on family oriented childbirth.
Alan Remde, MD
Dr. Remde has a long-held interest in evidence-based integrative medicine, which brings together the best of different healing systems into a new whole. He enjoys working with patients on integrative modalities such as whole foods nutrition, mind/body medicine, therapeutic movement and botanicals, as well as conventional family medicine to create their own unique path to healing.
Born in New Jersey, he went to Rutgers Medical School, completed my family practice residency at University Hospital – Somerset, and then did a year of fellowship training in sports medicine at the Institute for Sports Medicine in Hamilton, New Jersey. In 2015 he completed a two-year fellowship in integrative medicine.
At St. Luke's, he serves as one of the core faculty, as well as director of the curriculum and research for the Warren Family Medicine residency. My research interests focus on integrative approaches to chronic pain, nutrition and musculoskeletal medicine, and I have published research papers and chapters in these fields.