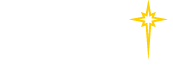 Find a Practice/Location
View All

Hospitals
Fitness & Sports Performance Centers
View All
Outpatient Centers
View All

St. Luke's Center
Administrative Offices
Educational Activities
You'll be immersed in a range of educational opportunities at our model practice site, Coventry Family Practice. This busy office schedules more than 25,000 patient visits a year. Residents and faculty care for both private and indigent patients. While maintaining continuity and developing relationships with patients, you'll be exposed to a number of experiences from routine office visits to colposcopy and other procedures.

During your three years of residency, you will be the primary physician for a panel of Coventry Family Practice patients. You will be responsible for their care in office, hospital, home and nursing home settings.

Coventry Family Practice is committed to continuity of care, and it is not uncommon for residents to care for several generations of one family. We seek to preserve the resident's primary physician relationship with the patient.

Also, you'll be assisted by a strong support team including physicians, nurses, a psychologist, a nutritionist, billing staff and an admissions staff.

Family Medicine Residency Teaching Conferences

The core of the learning experience in the residency program is to combine supervised "hands-on" patient care experience with structured didactic educational sessions and department meetings.

Morning Report

Formal morning report is presented every morning. The assigned attending leads the audience of medical students, residents and attending physicians in a case-based discussion of both common and interesting inpatient and outpatient scenarios. Residents also present monthly board preparation sessions during which test questions and answers are discussed.

Academic Day Lectures

All Family Medicine residents attend a four-hour academic day at the hospital's modern education center every Wednesday afternoon. During this protected time, lectures and hands-on workshops are presented by Family Medicine faculty, our subspecialty colleagues and the residents themselves. Topics from the entire breadth of Family Medicine are discussed over a 36-month curriculum.

Other Conferences

Our Family Medicine conferences include a core medical lecture series, journal club and medical ethics. Topics follow a 36-month curricular cycle. Learning is further enhanced by a daily academic schedule developed especially for our Family Medicine residents consisting of didactic lectures, radiology conferences, resident case presentations and a popular jeopardy challenge. Residents also are invited to participate in medical staff educational activities such as departmental Grand Rounds and monthly cancer conferences. A variety of professional issues are addressed during year-specific forums designed to meet the ongoing needs of each class. Other special programs such as ALSO training, a Resident Research Symposium, a roundtable on career opportunities and a workshop on contract negotiations are sponsored by the Network of Family Medicine Residencies affiliated with the Department of Family Medicine, UMDNJ-Robert Wood Johnson Medical School. An office-wide annual audit program teaches residents to effectively manage practice quality and improvement.

Feedback and Evaluation

Residents meet regularly with their advisors to set rotation-specific and personal learning goals, and to assess the progress they have made toward achieving them. Each class has a faculty advisor who oversees their educational experiences and monitors their ongoing curricular needs. Faculty and advisors routinely solicit and rely on resident input to enhance St. Luke's Hospital – Warren Campus' educational program. Our educational system reflects the faculty's commitment to the concepts of the adult learner.

Farley Education Center Auditorium

Many lectures are presented in the hospital's Farley Education Center auditorium. The 96-seat auditorium, which opened in 1998, includes an advanced audio and visual system.

Learn More

Within walking distance of Coventry Family Practice is St. Luke's Hospital - Warren Campus. There you'll be exposed to all aspects of a 214-bed community hospital, which includes a Critical Care Unit and a 24-hour, award-winning Emergency Department. St. Luke's Hospital - Warren Campus also has a number of advanced technologies and services including:

A full-time intensivist
A cardiac catheterization laboratory
MRI
Currently upgrading to a state-of-the-art CT Scan
Stereotactic breast biopsy
A Behavioral Health unit

As a first-year resident, you'll cover General Medical Services and the Nursery. Second-year residents cover the Critical Care Unit. Third-year residents supervise and teach medical students as well as their fellow residents.

The 250-member medical staff includes generalist, specialist and ancillary providers. As a member of the hospital's sole residency program, you're an important part of the hospital team.

St. Luke's Hospital - Warren Campus' membership in the Robert Wood Johnson Health Network provides links to major academic medical centers.