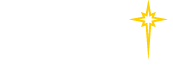 Find a Practice/Location
View All

Family Medicine Residency - Warren
While there are many family medicine residency programs for you to consider, our unopposed program is unique in its ability to provide you with real experience and quality education in an intimate environment.
Since 1980 our program has been training high quality physicians who currently practice in all types of communities and various settings. Our graduates tell us they are thankful for the comprehensive training they received. Learn about our mission and affiliations.
Find out more about St. Luke's Family Medicine Residency.
Some of our many perks include:
An outstanding reputation: We were the first program nationally to be accredited by both the Accreditation Council for Graduate Medical Education (ACGME) and the American Osteopathic Association (AOA). You will be based at a 214-bed community hospital.
A perfect location: We are located in the Lehigh Valley, which includes Phillipsburg, NJ, Allentown, PA, Bethlehem, PA and Easton, PA. Our residents make special use of our proximity to Pennsylvania by training and holding licenses in both NJ and PA. The Lehigh Valley is only one-and-a-half hours from both New York City and Philadelphia. There are so many great restaurants, sporting activities, cultural events and nightspots to enjoy.
A competitive salary and benefits package.
Clerkships for 3rd and 4th year medical students to enhance their medical experience and knowledge. Excellent opportunities exist to learn more about family medicine and other specialties in a friendly, nurturing environment. Free housing, parking and meals are provided.