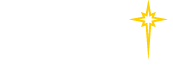 Find a Practice/Location
View All

Faculty

Nguyet-Cam Vu Lam, MD, MS, FAAFP
Program Director
A graduate of the Kigezi International School of Medicine in Cambridge, England and Uganda, Dr. Lam completed her family medicine residency at St. Luke's Hospital and joined the clinical faculty in 2006. Dr. Lam is an adjunct assistant professor of Family, Community, and Preventive Medicine at Temple University School of Medicine and is the 2013 recipient of the Drs. Henry P. & M. Page Laughlin Award for excellence in medical student education. She completed a National Institute of Program Directors Development fellowship in 2013. Her interests include maternity care. She and her husband have three children.
Martha M. Metzgar, DO, FAAFP
Program Director
Osteopathic Family Medicine Program
Dr. Metzgar graduated from the Oklahoma State University College of Osteopathic Medicine and completed her family medicine residency at St. Luke's Hospital. She joined the clinical faculty in 2010 and was appointed Osteopathic Program Director in July 2012. She and her husband have one daughter, two cats and a dog. Her interests include women's health, pediatrics, board games and raising her kid to be a nerd.
Maria V. Ghetu, MD, FAAFP
Clinical Faculty
Staff Geriatrician
A graduate of the University of Medicine and Pharmacy Iuliu Hatieganu in Cluj-Napoca, Romania, Dr. Ghetu completed a family medicine residency at St. Luke's Hospital and a fellowship in geriatric medicine at Sacred Heart Hospital in Allentown, Pennsylvania. She holds a Certificate of Added Qualification in Geriatrics. She joined the clinical faculty as a staff geriatrician in 2007. Dr. Ghetu is a clinical associate professor in the Lewis Katz School of Medicine at Temple University, department of Family and Community Medicine. Her special interests include dementia disorders. In 2011, Dr. Ghetu was named the Pennsylvania Academy of Family Physicians Exemplary Teacher of the Year.
Linda Garufi, MD
Clinical Faculty
Courtney Humphrey, MD
Clinical Faculty
Dr. Humphrey graduated from Albany Medical College and completed her family medicine residency through Providence Hospital/Georgetown University in Washington, DC. She has worked in urban & rural communities as well as with the department of defense. She has special interest in chronic disease management and women's health. Dr. Humphrey and her husband have two children.
Our residents also receive invaluable education from our associated fellowship programs. For more information, please visit the Sports Medicine, Geriatric Medicine, and Hospice and Palliative Medicine fellowship programs.