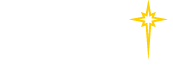 Find a Practice/Location
View All

Family Medicine Residency - Bethlehem

At St. Luke's Family Medicine Residency Program, we carry on the rich tradition of family medicine brought to the Lehigh Valley in the 1950's by our founders, Alfred Vogler, MD, and Donald Follmer, MD. We continue to proudly care for our community and teach "the specialty where it matters that you know your patient's name." Come and see what makes our program an exceptional place to train!
As part of a university health system, you will be a valued member of a dedicated medical team nationally recognized for quality and innovation. Working and learning in our 454-bed University Hospital and our busy Family Medicine Center, you will receive a breadth and depth of education that you would expect to find in a major metropolitan area. Yet with only 6 residents per class and a ratio of 1 faculty to every 3 residents, you will become part of our family and never be just a number to us.
We believe in a broad-based educational experience that nurtures and fosters your individual skills, helping you to develop into the 21st century personal physicians that our communities desperately need. We also believe in personal balance, and provide you with a schedule and support that means you don't need to sacrifice your personal goals or your family time. Since 1996, we have helped more than 100 physicians begin their journey in family medicine, and we are eagerly looking for the next class to join us.
We encourage you to learn more about our program and St. Luke's. Do you have a question that is not on our FAQ page? We would love to hear from you at (484) 526-3550 or Nicole.DeJesus@sluhn.org. We accept a limited number of 4th year students for family medicine electives, but do not accept any observers.
At St. Luke's Family Medicine Residency, we are looking for the next generation of family physicians. Is it you?