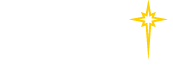 Find a Practice/Location
View All

Faculty

Michael A. Abgott, MD, FAAFP
Program Director
Dr. Abgott is a graduate of the Universita di Bologna Scuola di Medicina e Chirurgia in Bologna Italy, completed his Family Medicine Residency at Harrisburg Hospital, is Board Certified in Family Medicine, and is a Fellow of the American Academy of Family Practice. He was a founding partner of South Mountain Family Practice in Bethlehem in 1981 where he and his partners did traditional family medicine including ambulatory, nursing home, home visits, in-patient, and obstetrics. He has embraced team based care and has had advanced practice colleagues as part of his practice since its inception. Dr. Abgott currently serves as the Chairman of Family Medicine for St. Luke's University Health Network and is the Vice President of Primary Care for St. Luke's Physician Group. He has held multiple academic positions including Core Faculty for St. Luke's Bethlehem Campus Family Medicine Program 1996-2007, served as Interim Program Director in 1997, and is a Clinical Assistant Professor at the Lewis Katz School of Medicine at Temple since 2012. He has served in many other leadership roles including President of the St. Luke's Medical Staff. He lives in Bethlehem with his wife Lynn and they have four sons.
Andrew Goodbred, MD
Associate Program Director
Dr. Goodbred has been a part of the St. Luke's family for many years. He shadowed at St. Luke's as an undergraduate at Moravian College, completed his clinical rotations at St. Luke's while Temple University School of Medicine, and completed his residency in Family Medicine at St. Luke's. He now transitions from his role as a member of the faculty at St. Luke's Family Medicine Residency to the role of Associate Program Director at St. Luke's Family Medicine Residency - Anderson. Dr. Goodbred cherishes the opportunity to teach in his faculty role, and is excited every day about the opportunity to share family medicine with the next generation of physicians. In his first several years in practice as a residency faculty member, Dr. Goodbred has published several articles in the American Family Physician, and has presented academically at the state and local levels. Dr. Goodbred employs principles of Lifestyle Medicine in his approach to patient care, utilizing lifestyle choices as the "first-line" approach to preventing and treating disease. A lifelong athlete, Dr. Goodbred also enjoys Sports Medicine, and he serves as Team and School District Physician for the Palmerton Area School District. Dr. Goodbred enjoys sharing his love of the outdoors with his wife and three young sons.