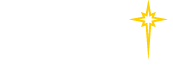 Find a Practice/Location
View All

Faculty
Residents are exposed to an experienced board-certified faculty with expertise in multiple areas of the discipline. These include EM Ultrasound, critical care, tactical medicine, and disaster management. Each core faculty member is academically active and truly devoted to resident education.
The St. Luke's Emergency Medicine faculty members have distinguished themselves both nationally and internationally.
The faculty is actively involved in the American College of Emergency Physicians (ACEP), the American Academy of Emergency Medicine (AAEM), the Society for Academic Emergency Medicine (SAEM) and the Pennsylvania Chapter of the American College of Emergency Physicians (PaACEP).
Faculty members have presented research and didactic presentations across the United States and internationally. They are also reviewers for many of the major emergency medicine journals.
The faculty has contributed to publications including Emergency Medicine: A Comprehensive Study Guide (Tintinalli), Emergency Medicine Clinics of North America, Clinical Practice of Emergency Medicine (Harwood-Nuss), as well as many other texts.
Committed to the Best Training in Emergency Medicine
Regardless of their individual academic area of expertise, each faculty member is committed to providing our residents with the very best training in emergency medicine.
The program has long been a leader in the field of emergency ultrasound education. All faculty members are fully credentialed in ultrasound and all residents fulfill criteria for ultrasound certification. The Emergency Medicine Residency Program has published two major texts and many research articles and chapters on the topic.
Several of the faculty members are trained in both emergency medicine and critical care, providing residents with a unique educational experience in the Emergency Department and when working in one of our critical care units. Our ultrasonography exposure and training add even more depth to the critical care emphasis our residency provides.