Curriculum
Our overriding goal is to provide comprehensive, academic emergency medicine training in a friendly community hospital environment.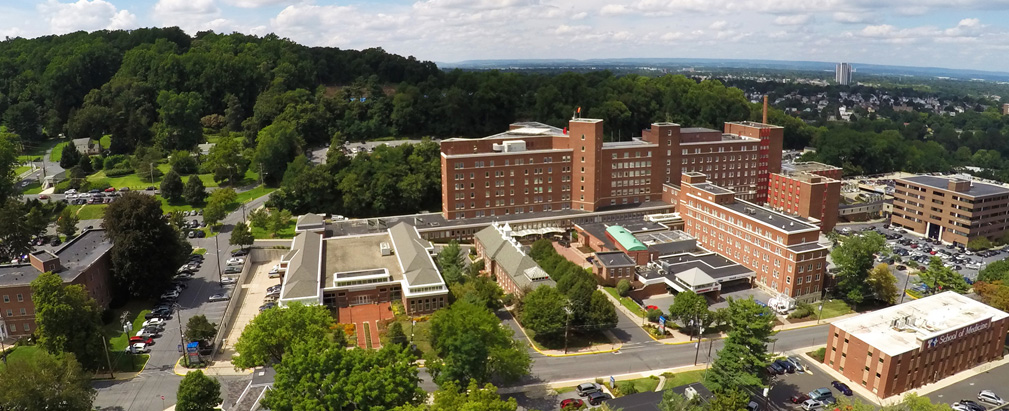 The Emergency Medicine Residency Program prepares residents for board certification in emergency medicine. All residents attend an advanced airway course, base station medical command course and become certified in Advanced Cardiac Life Support (ACLS), Pediatric Advanced Life Support (PALS), Advanced Trauma Life Support (ATLS), and Fundamental Critical Care Support (FCCS). Our clinical rotation schedule is outlined below.
Residents have 2 ½ months of elective time to customize their training. Some elective options include EM education (clinical and/or didactic), aeromedicine, international medicine, toxicology, ultrasound, longitudinal EMS, NICU, infectious disease, and sports medicine.
Comprehensive Ultrasound Education
Having trained residents in bedside ultrasound for more than 25 years, the use of ultrasound is integrated into the daily care residents provide
Residents participate in a 2-day training course in bedside ultrasound in their first month of the program
Every attending is credentialed in ED ultrasound
Every month in the ED is an ultrasound month for our residents
Residents are given formal feedback from our US Director on every ultrasound study they perform
| | |
| --- | --- |
| Specialty | # Months |
| Emergency Medicine | 7 |
| Medical Critical Care | 1 |
| Surgical Critical Care | 1 |
| Obstetrics | 1 |
| Elective | 1 |
| Toxicology | .5 |
| Anesthesia | .5 |
| | 12 Months Total |

| | |
| --- | --- |
| Specialty | # Months |
| Emergency Medicine | 5.5 |
| Emergency Medicine (SLA *) | 1 |
| Surgical Critical Care | 1 |
| Medical Critical Care | 1 |
| Trauma | 1 |
| Pediatric ICU | 1 |
| Elective | 1 |
| Emergency Medical Services | .5 |
| | |
| | 12 Months Total |

| | |
| --- | --- |
| Specialty | # Months |
| Emergency Medicine | 8 |
| Emergency Medicine (SLA*) | 1 |
| Trauma | 1 |
| Critical Care Selective | 1 |
| Elective | 1 |
| | 12 Months Total |