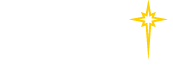 Find a Practice/Location
View All

Curriculum
Our overriding goal is to provide comprehensive, academic emergency medicine training in a friendly community hospital environment.
The Emergency Medicine Residency Program prepares residents for board certification in emergency medicine. All residents attend a formal airway course, base station command course and become certified in Advanced Cardiac Life Support (ACLS), Pediatric Advanced Life Support (PALS) and Advanced Trauma Life Support (ATLS). The curriculum for a typical emergency medicine resident is featured on the pages below.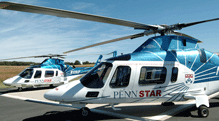 Electives include aeromedicine, international medicine, plastic surgery, toxicology, ultrasound, infectious disease, hyperbaric medicine, sports medicine and other rotations as approved by the program director.
| | |
| --- | --- |
| Specialty | # Months |
| Emergency Medicine | 7 |
| Medical/Critical Care | 1 |
| Surgical/Critical Care | 1 |
| Ob/Gyn | 1 |
| Elective | 1 |
| Orthopedics | .5 |
| Anesthesia | .5 |
| | 12 Months Total |

| | |
| --- | --- |
| Specialty | # Months |
| Emergency Medicine | 5 |
| Emergency Medicine (SLA *) | 1 |
| Surgical/Critical Care | 1 |
| Medical/Critical Care | 1 |
| Trauma | 1 |
| Pediatric Emergency Medicine | .5 |
| Pediatric ICU | .5 |
| Elective | 1 |
| Emergency Medical Services | .5 |
| Anesthesia | .5 |
| | |
| St. Luke's Hospital-Allentown Campus | 12 Months Total |

| | |
| --- | --- |
| Specialty | # Months |
| Emergency Medicine | 8.5 |
| Emergency Medicine (SLA*) | 1 |
| Trauma | 1 |
| Critical Care Selective | 1 |
| Elective | .5 |
| | 12 Months Total |