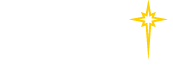 Find a Practice/Location
View All

Emergency Medicine Residency
Emergency Medicine Training in an Active, Tertiary Care University Hospital
The three-year (PGY 1-3) ACGME-approved Emergency Medicine Residency Program at St. Luke's accepts 12 residents per year. Our goal is to provide comprehensive, academically-rigorous curriculum in a tertiary, academic medical center. The program exposes residents to a broad spectrum of pathology providing them with experience in managing the breadth of conditions seen in emergency medicine.
Residents have the opportunity to rotate through all major subspecialty areas including trauma, EMS, medical and surgical critical care, and anesthesia. Our core curriculum places a strong emphasis on didactic sessions and staying current with the latest emergency medicine literature and clinical practice. We make special efforts to prepare our residents for both their written and oral board examinations. We are proud of our academic record of peer-reviewed publications and impressive pass rate on the Board exams. We are even more proud of the close-knit, friendly environment that characterizes our program, our hospital and our community.
Learn about St. Luke's Emergency Medicine Program.
St. Luke's is a Regional Resource (Level One) Trauma Center utilizing multiple helicopters to provide care to patients throughout the Lehigh Valley and surrounding areas. St. Luke's is also a certified Stroke Center and a Heart and Vascular Center. St. Luke's has been recognized as a national leader in cardiac care and recently was recognized by Truven Health Analytics as one of the nation's 50 Top Cardiovascular programs and 100 Top Hospitals in the Major Teaching Hospital category.
Scott Melanson, MD, FACEP, FAAEM
Program Director
"We have a tremendous group of residents at St. Luke's who are passionate about learning and providing the very best care. While challenging each other, they learn from dedicated, innovative faculty educators. Every resident graduates as a competent, compassionate emergency physician fully prepared to manage any emergency."

– Dr. Scott Melanson
Fellowship Opportunities
Graduates of the Emergency Medicine Residency Program can take advantage of these fellowships: