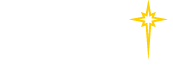 Find a Practice/Location
View All

Why St. Luke's Emergency Medicine?
Faculty-Led Teaching & Mentorship
Our faculty are experienced educators with fellowship training and expertise in simulation, ultrasound, toxicology, EMS and research. Faculty strive to provide hands-on instruction to small teams with low resident-to-faculty ratios. This team-based approach provides support and guidance allowing residents to excel clinically while gradually assuming more patient care responsibility as their training progresses. Additionally, residents are paired with faculty mentors to ensure their personal growth and academic success.
Innovative Curriculum
We have created a dynamic educational program intended to be high-yield and interactive. Our weekly resident didactics incorporate case-based learning, small group sessions, journal clubs as well as longitudinal simulation and ultrasound curricula. Program content is theme-based. Themes are assigned according to the weighted frequency by which topics are covered on the ABEM board certification exam and the Model of Clinical Practice of Emergency Medicine. This curriculum repeats every 18 months thus exposing our residents to all pertinent material at least twice during their residency. Additionally, asynchronous/independent learning platforms are available through Rosh Review and additional FOAMed resources.
Clinical Diversity
To provide a dynamic training experience, residents rotate amongst multiple campuses within the St. Luke's system as well as the academic tertiary/Level I Trauma Centers of our Bethlehem campus and the Children's Hospital of Pennsylvania. Because of this, residents are exposed to both urban and rural practice environments ensuring that we are creating clinicians who are versatile and adaptive to any emergency setting.